This manual is recommended for use in Russia in debates, responses to citizens, comments and just disputes in order to high-quality powder of the brain, exposing yourself to an unprecedented intellectual and trolling normal people.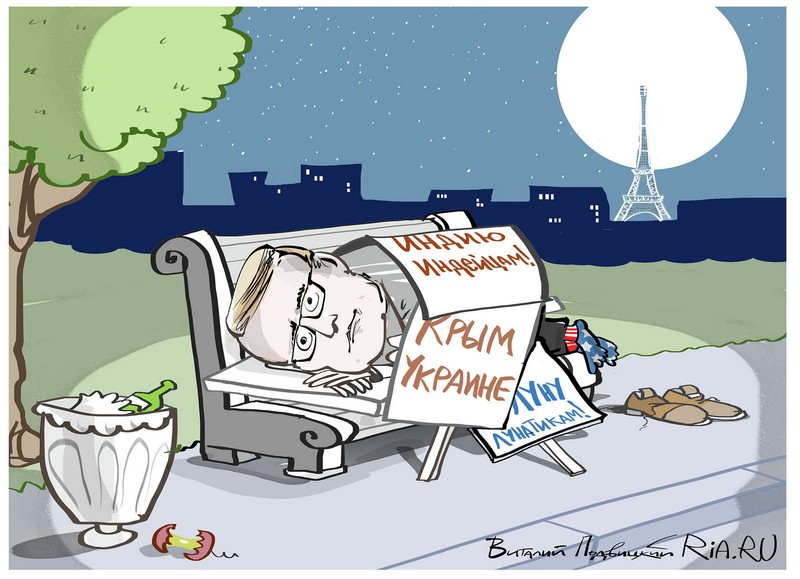 It was rumored that they had a hand in this embassy both in the embassy of the main "partner" and laureates of state awards and grants from both the NATO countries and the Russian Federation (which cannot be because it cannot be) for law destructive activities in Russia.
Firstly, if you are an individual, do not forget to contact your opponent without address and categorically. There is nothing to indulge in any normal speech! No "Sergey, I think (or, God forbid, a reference to specifics) ..." Only "I know for sure ..."
2. No, no, yes and screw a little nonsense with the sauce "As you know ..." It is a little. If your opponent has swallowed without objection, gradually develop nonsense until your opponent is stunned.
3. Do not forget to show yourself to be an expert in economics, for example, by issuing a phrase from the vaults ... of the clerks ...: "Credit default swaps are used to hedge the derivative risks." What if they do not realize that this is the usual "Fenya" (thug language) of modern senior managers, graduates and fans of HSE, and does it mean that they want to "wear a sucker"? Do not give in to provocations such as the need to speak in a normal language in official communication in accordance with the law on the Russian language! The chairmen of the government and Sberbank are not amenable, and so are you.
4. In the dispute, look not for the truth, but for the slightest mistakes and inaccuracies of the other party. If you can not find, quickly think of something small yourself, inflate to the skies and irritate.
5. Cornered you? Then declare that criticize all much, but there is no one to solve the problem. And it does not matter that you (or anyone else, for whom you stand by the wall) earlier promised and deceived, and promised a wagon and a cart, but somehow forgot to report non-compliance. And it does not matter that all of a sudden someone paid a rather big coin just for fulfilling promises. And resourcefulness helps in gradually avoiding an uncomfortable question. Try to answer several questions at once, and you can "accidentally" forget about the inconvenient one.
6. The class argument "Horses at the crossing do not change!" Is still less likely to be used, but they will reasonably be asked: "What if the horses are captured by the enemies? And if, thanks to our "partners," we have "ferries", then "horses" are forever sacred and inviolable? Or maybe enough to dangle across the crossings, maybe remember that there is no ford in the fire and turn to face the enemies and accomplices?
7. Never be fooled by an opponent's offer to consider a situation in space and time! Otherwise, you can get a terrible discovery, for example, that Ivan the Terrible was the most humane ruler of his time, and the famine of the early 30-s in the USSR is comparable to the truly man-made famine in America blessed by us at the same time!
8. Actively introduce Halloween, Groundhog Day and other Catholic Christmas celebrations to the masses! Support the best representatives of the creative intelligentsia, of all kinds of silver, with their plays about the lower spins of Nureyev, it's not for nothing that the press secretary of Peskov has gotten into the play! Remember that a holy place is never empty and the absence of a state ideology, like an indistinct bleating about some braces, gives a great opportunity to cheat all that is good with your people and to magnify something alien and alien.
9. Never admit that the other side is right, not even in small things. In such cases, use the last arguments, almost according to Panikovsky: "You do not understand" and "And who are you?"
10. And most importantly, do not doubt these points, in your God's chosen people and that you are always right. Doubts, like self-criticism, are dangerous for a liberal and turn him into a reasonable person and even, scary to think, into a patriot.