The Tbilisi City Court convicted the former Georgian President Mikhail Saakashvili of abusive abuse of office as head of state and sentenced him in absentia to three years in prison. This is the first sentence against Mr. Saakashvili, creating grounds for his extradition from the territory of Ukraine.
Mikheil Saakashvili is accused of pardoning and early release of those convicted for the murder of Girgvliani - former employees of the Constitutional Security Department Geronti Alania, Mikhail Bibiluridze, Avtandil Aptsiauri and Alexander Gachava.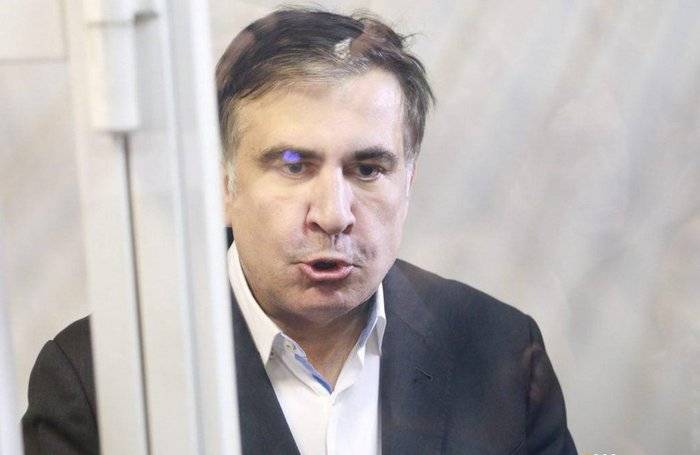 Saakashvili left Georgia in 2013 a few days before the expiration of his term, then he lived in the United States and Ukraine. In 2014, in Georgia, Saakashvili was charged with organizing the massacre of the rally participants 7 in November 2007 of the year, unlawfully invading the building of Imedi TV channel and misappropriating the property of businessman Badri Patarkatsishvili, organizing an attack on deputy Valery Gelashvili in 2005 year, obstructing the investigation into the murder of banker Sandro Girgvliani and the embezzlement of state funds in 2009-2012.
In May 2015, Saakashvili received a Ukrainian passport, in December 2015, his Georgian citizenship was terminated. 26 July 2017, the President of Ukraine Petro Poroshenko deprived Saakashvili of Ukraine's citizenship. Recall that in late October, Mikhail Saakashvili said that the General Prosecutor's Office of Ukraine was preparing documents for his arrest and extradition in Tbilisi. The Georgian Prosecutor General's Office confirmed: the former president was arrested in absentia and will be placed in the detention center in case of extradition to his homeland.