As reported by the Indian Ministry of Defense, Defense Minister Nirmala Sithamaran on January 2, 2018, approved the purchase of 240 adjustable
aviation
bombs at the Russian JSC "Rosoboronexport". The purchase price will amount to $ 197,4 million. According to sources in the Indian Air Force, we are talking about KAB-1500L guided air bombs of 1500 kg caliber with a laser guidance system, which are purchased to equip Su-30MKI fighters.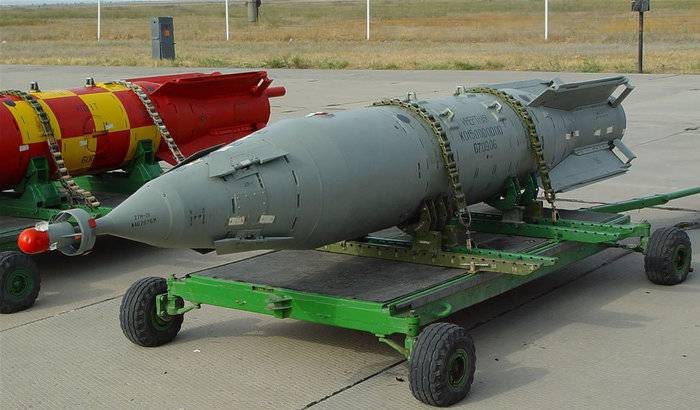 At the same time, the Indian Defense Minister approved the purchase for the Indian Navy of a new batch in 131 of the Barak 1 shipborne short-range anti-aircraft missile produced by the Israeli corporation Israel Aerospace Industries (IAI). The cost of purchasing 72 million.
India has been acquiring Israeli Barak 1 short-range air defense systems and missiles for them for a long time. The first contract for the purchase of one system Barak 1 and 36 SAM was concluded in the 1996 year for installation on the modernized Indian aircraft carrier Viraat. In 2000, the Indians signed an agreement on the purchase of seven complexes and 200 missiles for a total amount of 268,63 million. In 2003, three more complexes worth 100 million were ordered, in 2004, two more complexes and an additional lot of missiles for 58 million. , and in 2007, three more complexes.
However, the current approved purchase represents the finalization of the epic that has been stretching for almost 12 for the purchase of additional Barak 1 systems and missiles. In 2006, the government of India decided to purchase seven more Barak 1 and 2000 missiles, some of which were intended to equip the 11356 frigates of the second Troika ordered in Russia, bmpd blog