South Korea and DPRK will hold summit talks next week, announced the Ministry of National Association of the Republic of Korea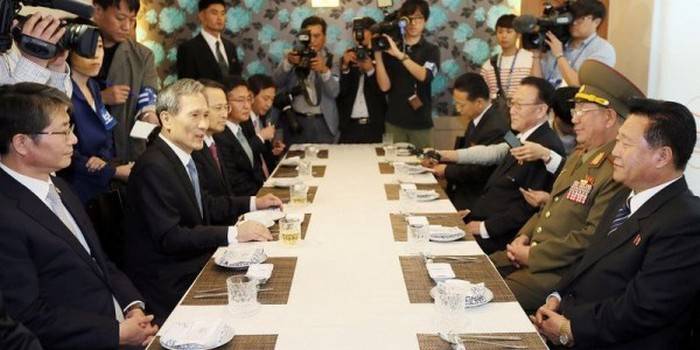 As representative of the ministry of Baek Thae Hyun said at the briefing, Pyongyang sent a phone message on behalf of the Chairman of the Committee for the Peaceful Unification of the Homeland Lee Son Kwon earlier Friday that he would send his delegation to 9 in January to the talks in the southern part of the demilitarized zone at the Phanmunj negotiation point .
South Korea and the DPRK on Wednesday restored a special communication line in the demilitarized zone in Panmunjom. Over the past two days, the parties have been contacted several times. It is expected that the upcoming high-level talks will discuss the participation of the DPRK team in the upcoming Olympic Winter Games in Pyeongchang, South Korea.
The last high-level talks between the DPRK and South Korea were held in December 2015.