Prime Minister Dmitry Medvedev allowed the Russian Defense Ministry to use space systems for launching five Germanic and four US satellites from the Vostochny space center as a payload when removing Russian Kanopus-V spacecraft No. XXUMX and Kanopus-V No. XXUMX. The corresponding order was published on Thursday on the portal of legal information.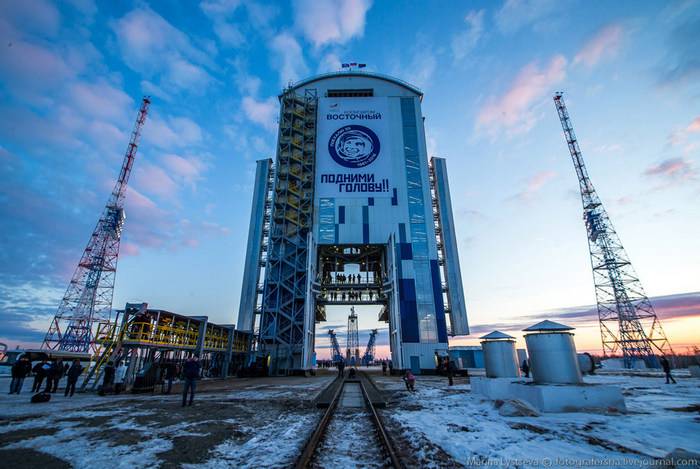 Allow the Ministry of Defense of Russia to use on a contractual basis space systems and military installations and to attract military personnel to launch from the Vostochny space center with the Soyuz-2 launch vehicle (1 stage) with the Fregat spacecraft of the Canopus Earth Remote Sensing spacecraft -B "No.3 and Kanopus-V" No.4 (Russian Federation), as well as the payload consisting of four S-NET spacecraft (Federal Republic of Germany), four spacecraft x data collection systems for the automatic identification of sea vessels LEMUR (United States of America) and the spacecraft for technological purposes D-Star One (Federal Republic of Germany)
- the document says.
Earlier, Roskosmos reported that the next launch from Vostochny is scheduled for 1 February 2018 of the year - Soyuz-2.1 starts with the Russian remote sensing satellites Canopus-B No. XXNX and No. XXUMX. Their launch was originally planned for December 3 on 4, however, due to an abnormal start-up from the Eastern 22 in November, it was postponed. Then the launch took place in the normal mode, but after launching the Fregat upper stage with 2017 satellites into an intermediate orbit, communication with it was lost.
The main payload then became the Russian three-ton hydrometeorological satellite "Meteor-M" No. XXUMX-2 produced by VNIIEM corporation. 1 of small spacecraft from different countries, including LEMUR and D-Star One 18 satellites, went with him into orbit, TASS reports