A combat vehicle for units with portable anti-aircraft missile systems is being developed in the Ground Forces, Lieutenant-General Alexander Leonov, head of the military anti-aircraft defense of the Russian Armed Forces, said on Thursday.
For the units armed with man-portable anti-aircraft missile systems of the Igla-S and Verba types, the development of the command machine of the platoon commander and the combat vehicle of the anti-aircraft gunners section are being completed
- leads the press service of the word Leonov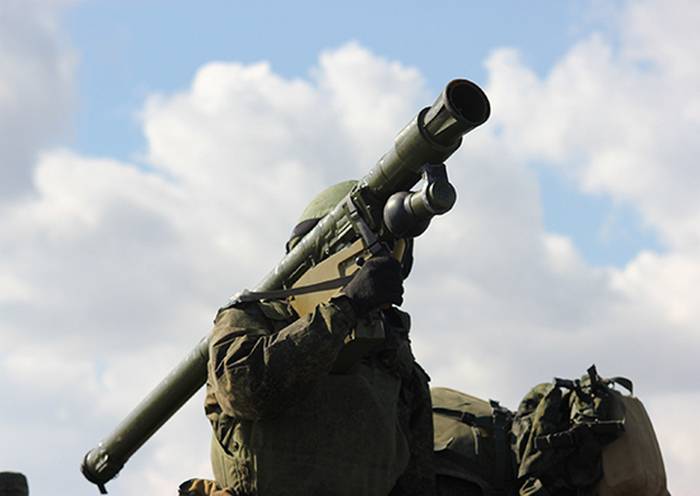 According to him, the combat vehicle is capable of conducting reconnaissance of aerial targets and their shelling by homing missiles from a place and in motion.
By mobility, stealth, armor protection, degree of automation of work, equipment with means of autonomous detection, the combat vehicle will not be inferior to foreign analogues, and surpasses them in a number of characteristics
- he said.
MANPADS "Verba" and "Igla-S" - Russian portable anti-aircraft missile systems designed to destroy low-flying air targets on a collision and catch-up courses under the influence of false heat interference. It is highly likely to hit low-emitting targets - cruise missiles and UAVs.