A new diesel-electric icebreaker "Ilya Muromets" arrived on Tuesday in the Northern Fleet, said the chief of the press service of the Federation Council, captain 1 of the rank Vadim Serga.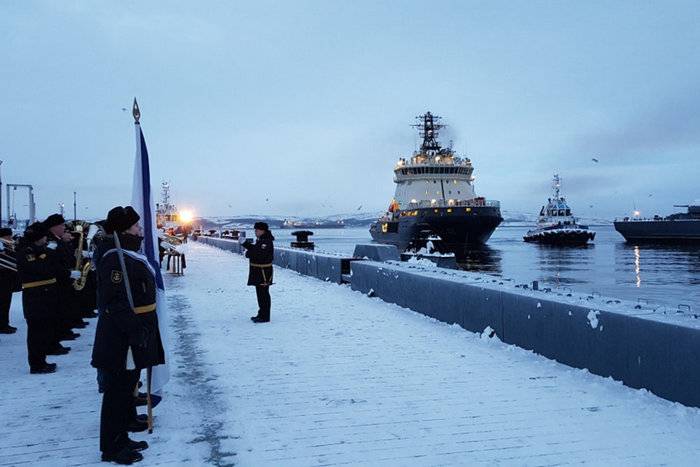 Ilya Muromets "made his first trip from the Baltic Sea to the Kola Bay. On the berth in Severomorsk - at the icebreaker home site, a delegation led by the Commander-in-Chief of the Northern Fleet Admiral Nikolai Evmenov solemnly met him. In the near future, the Ilya Muromets crew will start duty. A little previously, the icebreaker successfully completed a full range of state tests in the Baltic.
We laid the icebreaker at the Admiralty shipyards in St. Petersburg in April 2015, and launched the 2016 in June. The length of the vessel - 85 meters, width - about twenty. Displacement - about six thousand tons. On board the icebreaker has a helipad.
Ilya Muromets is a multifunctional icebreaker of the 21180 series. Designed to work in the Arctic: deploying military forces in ice conditions, escorting ships and vessels, towing and scientific activities, reports RG-Sila