Ukraine will apply legal measures against sellers of products of German companies Adidas and Volkswagen for work in Crimea. This was announced on Wednesday by the Minister of Foreign Affairs of Ukraine, Pavlo Klimkin, at a joint briefing with his colleague from Germany, Sigmar Gabriel.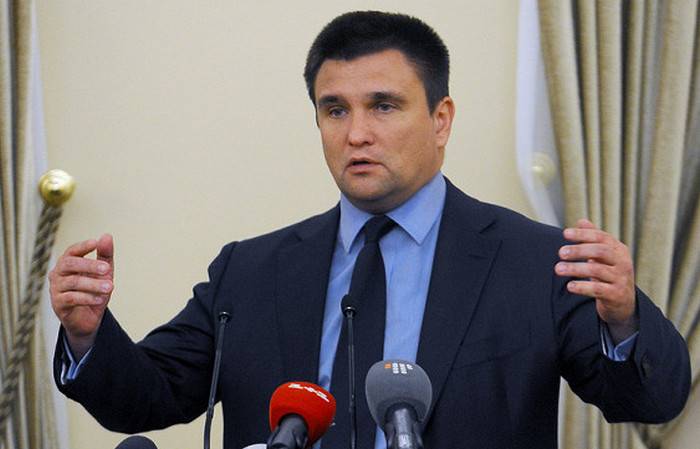 You know that we have done a lot to ensure that the Russian fraud, as in the case of the supply of Siemens turbines to the territory of the occupied Crimea, never happens again ... I think this was a sad lesson for all German and not only German business, and now there is , of course, companies that allow their retailers, such as Volkswagen or Adidas, to enlist the Crimea to the territory of Russia. We will certainly get them, we will get not only political, but also legal methods.
- said Klimkin.
Earlier, the Ministry of Temporary Occupied Territories and Internally Displaced Persons of Ukraine stated that a number of well-known automakers allegedly work in the Crimea, bypassing sanctions. Employees of the Ukrainian Ministry claim that they have revealed facts about the use of trademarks of global automobile brands: Nissan, Toyota, Peugeot, Mitsubishi, Kia Motors, Volkswagen, Mercedes-Benz, Audi, Skoda, Isuzu, Bayerische Motoren Werke AG (BMW), Renault, Lexus and Dealer centers provide a full range of services and warranty work.
18 March of the same year, Russian President Vladimir Putin signed an agreement on the acceptance of the Republic of Crimea and Sevastopol into the Russian Federation, and on March 21 it was ratified by the Federal Assembly. According to President Vladimir Putin, the issue of Crimea is "completely closed," reports
RIA News