German Foreign Minister Sigmar Gabriel, speaking Wednesday at a briefing in Kiev, said that UN peacekeepers should be armed and be located throughout Donbas; Germany and France will work with the goal of introducing a "real peacekeeping mission."
According to him, the UN peacekeepers should be introduced into the Donbass, but "a prerequisite should be the renewal of the territorial integrity of Ukraine."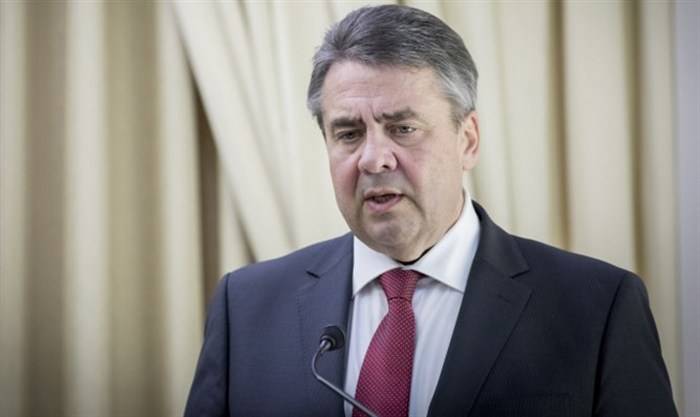 This should be an armed and strong UN peacekeeping mission that resides throughout the occupied territory, and not guard only OSCE representatives and only stay on the line of collision, otherwise it will be a new frontier
- said the minister, who broadcast Ukrainian TV channels.
He assured that Germany, together with France and other partners in the UN Security Council, will work to "introduce a real peacekeeping mission."
Earlier, Russian President Vladimir Putin said he supports the idea of ​​sending UN peacekeepers to Ukraine, but this can only be a safety function of the staff of the OSCE monitoring mission. At the same time, according to the Russian leader, the peacekeeping contingent should be located only on the demarcation line in the Donbass and in no other territories, reports
RIA News