The formation of strategic non-nuclear deterrence groupings will become the most important area of ​​activity of the Naval High Command
fleet
, transmits
TASS
Post commander of the Navy Vladimir Korolev.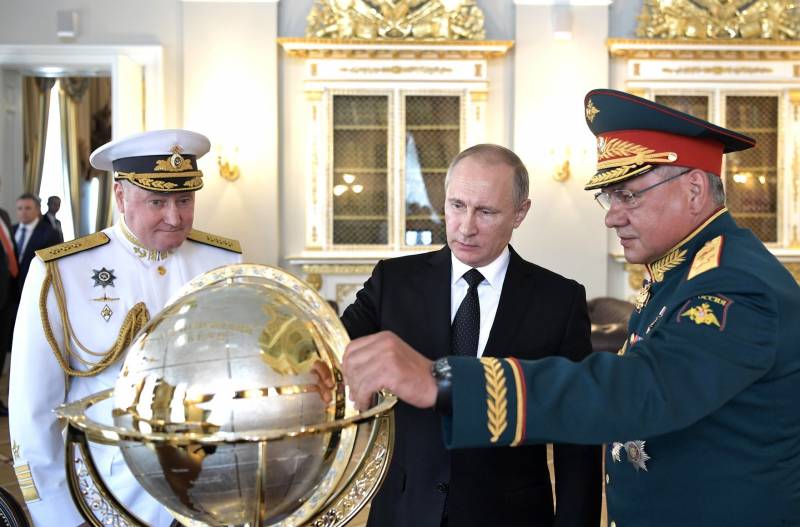 For the future, the most important segment of the work of the Main Command of the Navy will be the formation of groups of strategic non-nuclear deterrence in the composition of the ships carrying high-precision
weapons
long range, improving the Navy's base system, ensuring a balanced supply of weapons and ammunition,
said Korolev.
According to him, the activities of the Main Committee in the near future will be expressed in "purposeful work on the further development of the Navy, which is planned as part of the state armaments program for the 2018-2027 years."
The main directions of this development are determined.
This is maintaining at a given level the combat potential of marine strategic nuclear forces through the construction of missile submarines of the Borey-A and Borey-B types, as well as developing the combat potential of general-purpose naval forces by building ships of the ocean, far and near sea zones, the modernization of ships with great modernization potential, the supply of modern aircraft to the Marine
aviation
and coastal missile systems as part of the coastal forces of the Navy,
clarified the admiral.
In November, Russian Defense Minister Sergei Shoigu reported that by the 2020, the non-nuclear forces of Russia would reach a level that allows them to fully ensure the security of the country.