Divers of the rescue squad of the Naval
fleet
Russia began deep-sea training, during which they will dive to depths of more than 400 meters, reports
press office
Russian Navy.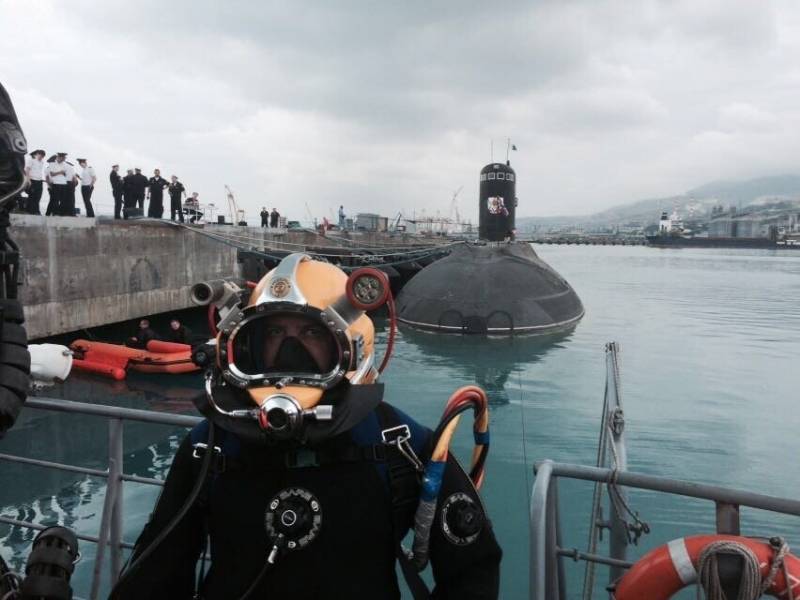 The Research Institute for Rescue and Underwater Technologies, together with the expeditionary rescue team of the Russian Navy, began training rescue divers to dive to depths in excess of 400 meters,
says release.
It is reported that "at the first stage, the training will take place in the city of Lomonosov on the training material base of the Scientific Research Institute of Rescue and Underwater Technologies; the second stage of preparation will include the development of dives from the Navy rescue ships. "
Immediately, diving to depths above 400 meters is planned to be carried out from the board of the rescue vessel "Igor Belousov" using the deep-sea diving complex (GVK).
The press service noted that "immersion on 400 meters by the method of a long stay under water will allow reviving the specialization of deep-diving aquanauts".
Earlier, in the autumn of 2017, the divers of the naval expeditionary rescue team successfully dived from the rescue vessel to a depth of 317 meters.