The current Ukrainian leadership, which came to power "on the blood," should be responsible for their actions, reports
RIA News
statement of the Deputy of the Verkhovna Rada Nadezhda Savchenko.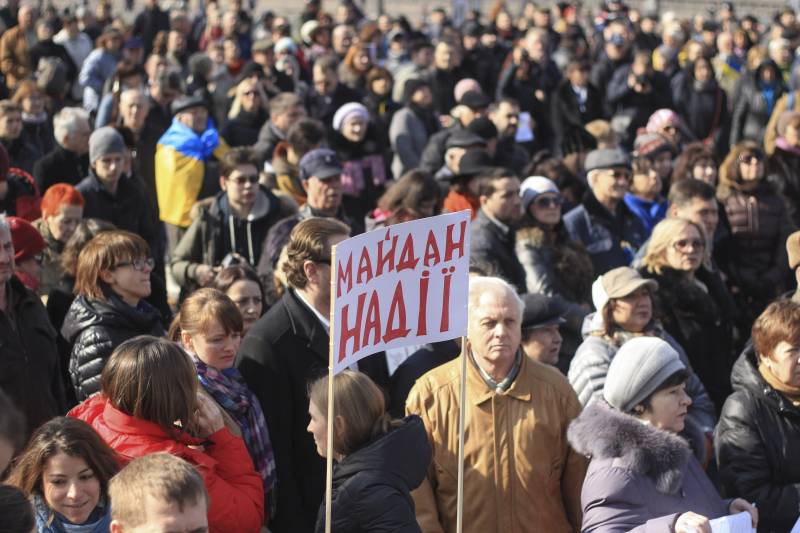 Let's see how the path of Ukraine will develop. If the revolution takes revenge, then those who came to power on blood will pay with their blood. I hope that will be so, because it is fair,
said Savchenko on the TV channel NewsOne.
According to her, "all those who were in power should be responsible for their actions, otherwise the officials who will replace them will feel themselves unpunished."
In early December, Savchenko called "euromaidan" a coup d'état or an "unfinished revolution." She noted that as a result of this coup in the country "the ruling elite changed, but the system of power remained unchanged."
Savchenko is known for sharp antics, which are criticized both by her colleagues in the Rada and by the public. So, at the end of May last year, she came barefoot to a meeting of the parliament and called the deputies "lazy-schoolchildren," and a few days later described the work of the Verkhovna Rada with obscene words.
Recall the coup d'état in Ukraine occurred in February 2014 of the year. During the events more than 100 people were killed. Responsibility for their deaths was laid upon President Viktor Yanukovich and his entourage who fled their country.