North Korean leader Kim Jong-un ordered to open a "hot line" that had not worked for a long time between the DPRK and South Korea, reports
RIA News
message agency "Renhap."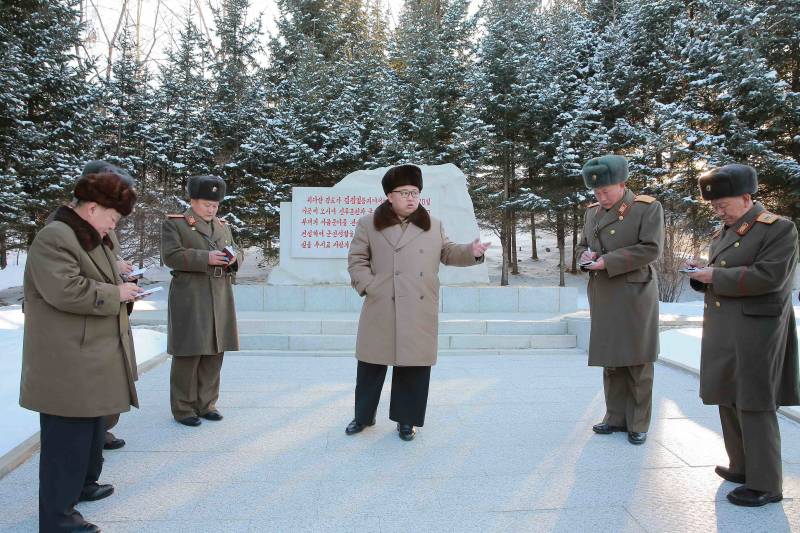 According to the agency, which refers to the statement of the head of the department for affairs between the two Koreas, the line should be open today at 9: 30 Moscow time.
According to the official, the goal of this step will be "a discussion of the possible participation of the DPRK delegation in the Olympic Games in Pkhenchkhane". He added that Kim Jong-un welcomed the support given by South Korea and her peaceful proposal for the participation of the delegation.
Yesterday, the Minister of the Republic of Korea for Unification Affairs Cho Myung Kyung proposed to organize a high-level meeting at the Panmunmunj point in the demilitarized zone to discuss the participation of North Korean athletes in the Olympics in Pyeongchang. Pyongyang remained silent for 24 hours, but then an order was issued to open a "hot line".
In his speech on January 1, Kim Jong-un announced the theoretical possibility of North Korean athletes participating in the Olympics.
In the administration of the province of Gangwon-do, where the capital of the future Olympiad is located, they expressed the intention, in the event of the participation of the delegation of the DPRK, to provide it with a cruise ship.