On the
Online
The Ministry of Defense of the Russian Federation has a photo of an experienced Typhoon-Airborne protected armored car developed for the Airborne Forces.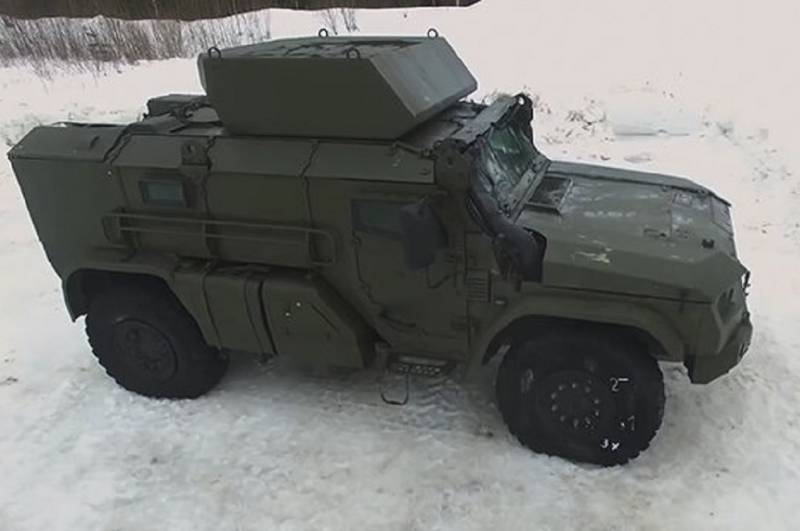 "Over the past years, the Airborne Troops Command, together with industrial enterprises, has been working together to develop common approaches to the creation of promising protected special-purpose vehicles with combat modules on a wheeled chassis," the release said.
Currently, the development of small arms, as the main impact on automotive vehicles, requires increased protection of personnel during transport,
quoted by the press service of the head of the department of logistics of the Airborne Forces Colonel Nikolai Anokhin.
The machine was created on a wheeled chassis based on the Typhoon armored car. Currently, it is being tested at special sites and landfills.
It is reported that "the main advantage of the car, along with the protection of personnel and the equipment of a modern armament complex, will be its ability to parachute parachute way."
According to the ministry, the mass production of such machines for the Airborne Forces is scheduled to begin in the 2019 year after the entire test and inspection cycle.