The assault forces of the Syrian government army resumed their offensive in the south-east of Idlib province, where a large group is concentrated affiliated with the terrorist organization Al-Qaida (* banned in the Russian Federation). The main forces of the CAA are thrown at the assault on the positions of terrorists in the Sinjar region.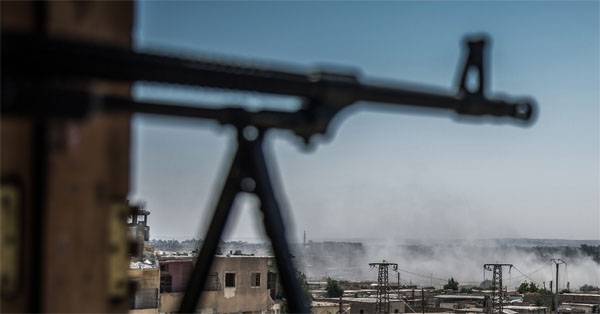 The offensive continues the second day. During this time, government forces have achieved significant success in the liberation of eight settlements that were previously under the control of jihadists.
The offensive operation, which was interrupted for several hours in the Sinjar area, is carried out using
tanks
and artillery, with the help of which the SAA tries to break through the gaps in the enemy's defense and prevent it from regrouping for the purpose of a counteroffensive.
Against this background, Syrian journalist Riyad Farid Hijab receives information that American military instructors continue to be active in Hassek province. Activity consists in training militants for further resistance to government forces. We are talking about a new group, the backbone of which was the former ISIS terrorists *.
This is the so-called "New Syrian Army", the militants of which continue to create lawlessness under the direct protection of foreign military personnel. From Hasek, the ex-igilovites, who have undergone "retraining", are being transferred to those regions of the country where heterogeneous terrorist groups are putting the most bitter resistance on the part of the SAR army. Moreover, Western instructors do not react to the crimes of the "trainees" when they shoot Syrians who refuse to cooperate with the NSA.