Syrian intelligence reports that dozens of militants were thrown onto Iranian territory over the past few days, who had previously been trained in the Jizr al-Shaddadi military base area (the Syrian province of Haseke). In fact, this is an attempt to carry out a coup d'état in accordance with the practice of the so-called color revolutions developed by the USA - using mercenaries.
It is reported that the coordination of "dissenters" in Iran was carried out via Instagram, Telegram and Twitter. These social networks and messengers were blocked by the authorities for several days so that the protests did not cover the new territories of the country. Today news agency
More news
reports unlock Instagram and Telegram. The authorities noted that the temporary blocking is removed, but if the channels of terrorists and extremists continue their activities, the blocking will no longer be temporary, but final.
Syrian journalist Riyadh Farid Hijab notes an important detail - approving comments on posts of "dissenters" in social networks are printed only in 10% of cases in Persian. The remaining 90% - comments in English, Arabic and other languages. According to him, this proves that the protests "wind up" from the outside in terms of information.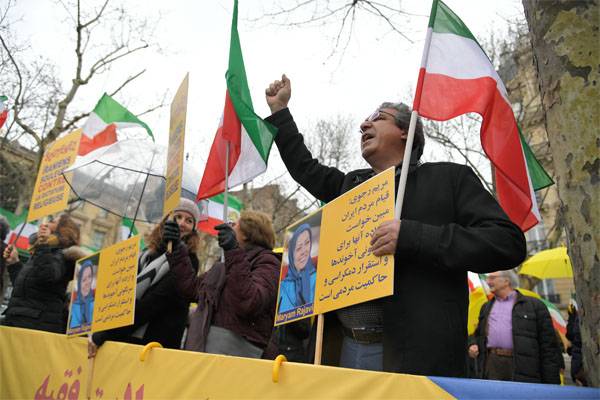 Experts say that events in Iran can significantly accelerate energy prices - primarily oil. The trend for rising oil prices has manifested itself from the first days of the year.