The President of the Russian Federation, Vladimir Putin, in his address to the Russians on the occasion of the New Year, expressed special congratulations to all those who are currently working, performing military or professional duty.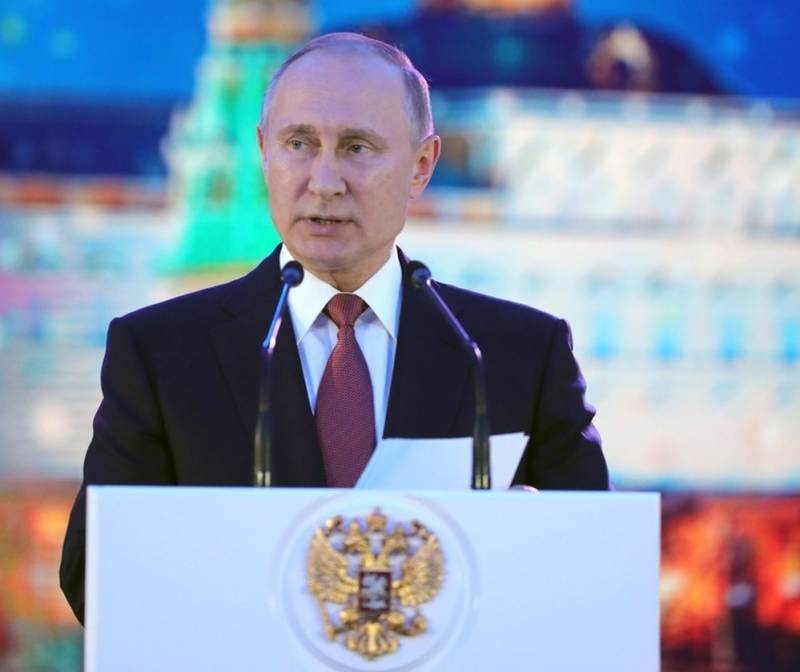 The first New Year greetings of the President saw the inhabitants of Kamchatka. The first channel rebuilt the festive broadcasting network for the first time so that in each time zone, and in 11 in Russia, people saw the President's address a few minutes before the New Year. Prior to that, in some regions, the recording was broadcast with an hour late.
My special congratulations to everyone who now works, performs military or professional duty, is on duty in hospitals, leads planes and trains. We are together on this beautiful New Year's Eve. We are together in our common daily affairs. Cohesion, friendship, disinterested love for Russia multiplies our strength for worthy deeds and high achievements,
quotes Vladimir Putin
RIA News
.
He warmly thanked everyone for believing in himself and in the country, for his work and his results.
May trust and understanding always accompany us,
added the head of state.