Crews of 70 warships and naval support vessels
fleet
Russia will celebrate the New Year on long trips, reports
TASS
the press service of the Ministry of Defense.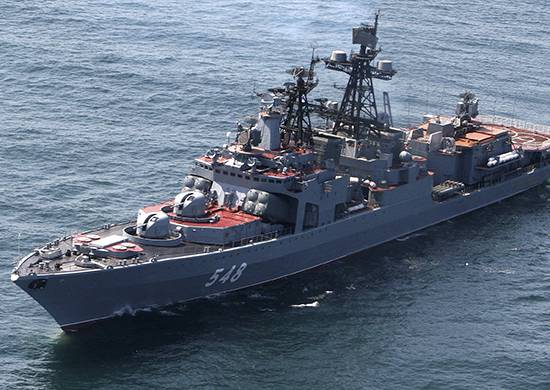 Crews over 70 of warships and support vessels of the Russian Navy performing tasks as part of the naval presence in the World Ocean will meet the New Year at sea without reducing the established alert level,
says release.
It is reported that "a congratulatory telegram from the commander-in-chief of the Russian Navy, Admiral Vladimir Korolev, was sent to the crews of ships and ships at sea, in which he wished the sailors success in fulfilling their professional duty, improving their maritime skills, health, happiness and well-being."
Congratulations commander also sent to the military units of the Navy, stationed in remote garrisons.
"On ships and ships in the New Year will be held festive events, which will be attended by personnel, free from the watch. Congratulations of relatives and friends will be delivered to sailors, foremen, warrant officers and officers, "added the press service.