FSB officers found out the identity of the organizer and the direct perpetrator of the explosion of an improvised explosive device at a store in St. Petersburg and detained him, the FSB Public Relations Center said.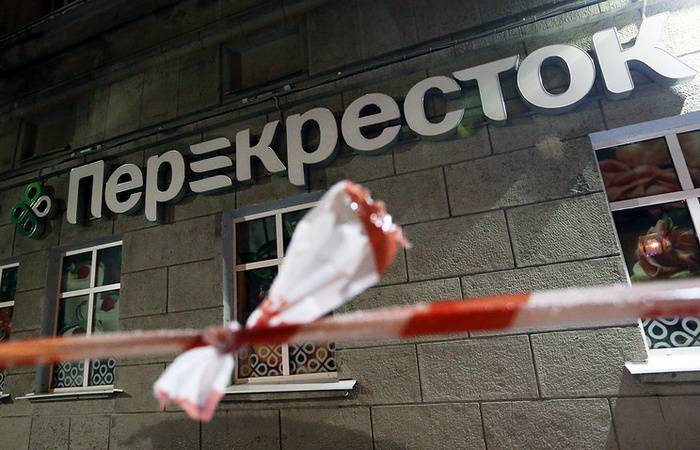 The Federal Security Service of the Russian Federation in the course of 30 December 2017 operational search activities installed and detained the organizer and direct executor of an undermining of an improvised explosive device perpetrated on December 27 in the trading hall of Perekrestok store in St. Petersburg
- says the message of the FSB,
The suspect was transferred to the Investigative Committee of Russia (TFR).
The investigation intends to petition for his arrest
- The official representative of the IC Svetlana Petrenko.
A homemade bomb, filled with striking elements, worked in the luggage storage in the Perekrestok shop on Kondratyevsky Avenue in the evening on December 27. The power of the explosion was two hundred grams in TNT equivalent. As a result, 18 people were injured, eight of them remain in hospitals.
Arrested on suspicion of organizing an explosion in a supermarket in St. Petersburg, he has Russian citizenship and adheres to nationalist views. This was reported to Interfax on Saturday an informed source.
The detainee is a resident of St. Petersburg a certain Dmitry. It has been established that he classifies himself as a nationalist movement.
- Said the source agency.