North Korea is set to build up nuclear power, according to a statement by the Central Telegraph Agency of Korea (TsTAK), the mouthpiece of the state.
Our party and the state, pointing the way for a new year of socialist Korea, declare their principled positions. We will build up our defense capabilities and the ability to preempt, the core of which is nuclear forces, as long as the nuclear threat and blackmail from the United States and its minions remain
- CTAK reports.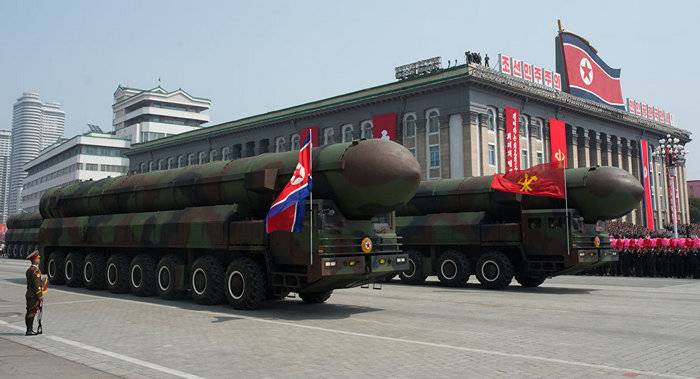 The message refers to the successful testing of the hydrogen bomb, conducted by 3 September. It is called the "great victory", which raised North Korea to the level of "world nuclear power."
Due to the fact that Korea, based on the Juche idea, firmly holds the nuclear sword and protects its independence, justice and peace, in the outgoing year a nuclear war was prevented that threatened the world
- the report says.
Earlier, Pyongyang said it had successfully tested a hydrogen warhead intended for intercontinental ballistic missiles. In Japan and South Korea, the power of the explosion was estimated at 160 kilotons - 10 times stronger than the atomic bomb dropped on Hiroshima. It was the sixth nuclear test of the DPRK. A week earlier, North Korea launched a ballistic missile that flew over the territory of Japan, reports
RIA News