In Israel, approved a plan to combat the anti-Israeli movement BDS. We are talking about a move in favor of the introduction of anti-Israeli sanctions, withdrawal of investments and support for the Israeli boycott. Formally, the movement was organized in Palestine, but the main developers of its programs are in "third countries", as the Israeli authorities believe.
Edition
The Jerusalem Post
reports that the counteraction program involves the allocation of the first stage 72 million dollars. With these funds, a non-profit organization will be created, whose council will include government officials and a number of foreign partners of Israel. The ultimate goal of the work of the newly created NPO is to counter the "anti-Israeli pressure" and the attempts to "delegitimize the Israeli statehood".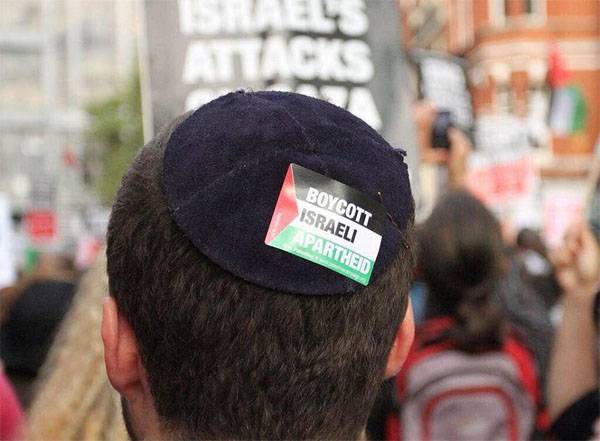 It was noted that the funds for the work of NGOs will come from the funds of the government of the country, as well as from the Jewish communities both in Israel and beyond. The main assistance of the Israeli authorities to implement their program from the United States, actually making it clear that Israel faced a new wave of negative (including international) precisely after the decision of US President Donald Trump to recognize Jerusalem as the Israeli capital. That is, formally, Israel Trump's decision welcomes, but now, in fact, it also calls for financing the implementation of the pro-Israel project in Israel itself.
Against this backdrop, actions to support the Israeli boycott were held in Indonesia, South Africa, Turkey, and even in South Korea.