President of Estonia Kersti Kaljulaid summed up the year in matters of Estonian security. In an interview with ETV +, she stated that Estonia's security is now absolutely fine, as there are "NATO allies" in the country. At the same time, Kaljulaid added that the North Atlantic military bloc considers the territory of Estonia its own.
From the statement of the president of the Baltic state:
Of course, for our little nation in a booming world, it is important to feel safe. And we feel this kind of security, especially after the arrival of the NATO battalion in the country. This gave us confidence that NATO will continue to do what the alliance has always done - to defend its territory.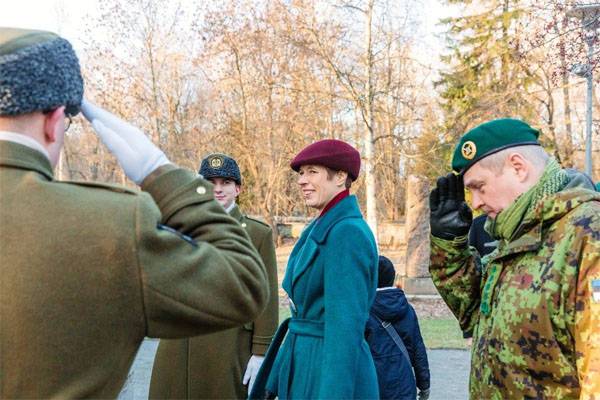 Recently, the Estonian government approved a national defense plan for the period up to 2026. One of the areas covered by the plan is international activism. This suggests that the Estonian military personnel will continue to be used in NATO military missions around the world.
Earlier, the Lithuanian government also approved plans to expand the number of soldiers of the Lithuanian army, who will be involved in NATO adventures abroad. Apparently, this is another indicator that significantly "increases the level of security" of the Baltic republics.