The Pentagon said that the first months of 2018, the year will devote to the elimination of scattered gangs, previously included in the terrorist group "Islamic State" (* banned in the Russian Federation). This message comes against the background of reports from Syria that American helicopters again "lit up" when exporting the leaders of ISIS * from the province of Deir ez-Zor in Hasek.
And on the eve of the American television channel CNN published material on the use of US elements of artificial intelligence to combat ISIS *. We are talking about the development of "Maven", which allows you to conduct activities in the military sphere, directed against the activity of terrorists.
It is reported that the artificial intelligence system is a robotic analysis of video content, filmed by unmanned aerial vehicles. Today, as noted, terabytes of video are being sent to headquarters, but it's not possible to analyze all the footage "in manual" mode. To date, as stated in the material, 99% of the entire video from US UAVs has not been studied. To the aid, as the Pentagon considers, in this case artificial intelligence of the Maven program will come. He will "watch" the video from the drones, then identify the points of activity of the terrorists and transfer commands to destroy targets.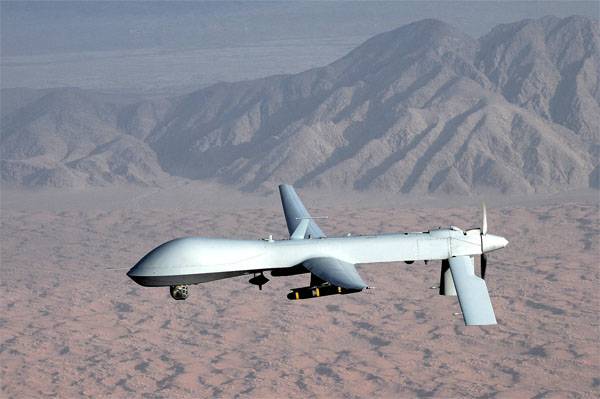 It does not say whether the teams will eventually be filtered by a person, or will the drone strike be delivered solely on the basis of the data of the program used? If everything is designed for the second option, then are the Pentagon ready to guarantee that the program did not make a mistake, and that the blow was dealt specifically to the terrorists?