Dear our readers!
The administration and the team of authors of the information and analytical resource "Military Review" heartily congratulates you on the New Year!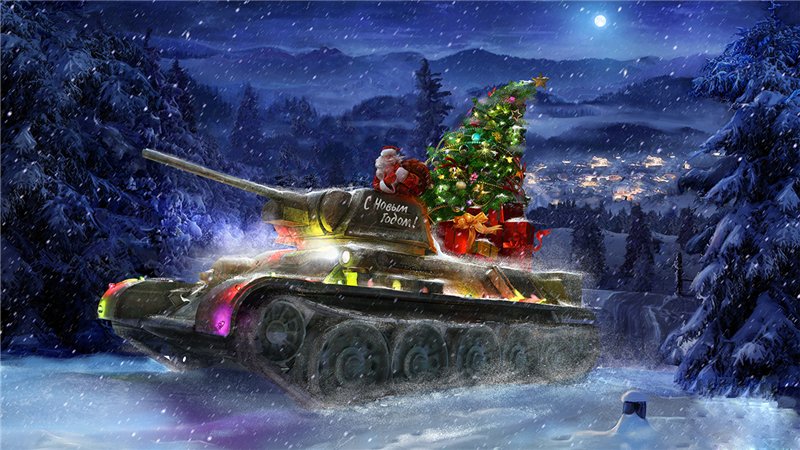 In the 2017 year, you demonstrated a genuine interest in the events in Russia and in the world covered in the pages of our online publication. We hope that in this respect the year 2018 will not be an exception.
We are shoulder to shoulder - together - have passed this year, which turned out to be really rich in events. You actively commented on the materials published by us, acting actually as co-authors. You helped us to expand informational boundaries, you polemicized on various topics, giving the opportunity to truth to be born in constructive disputes.
We express our gratitude to all our readers, especially the constant ones, for the fact that with your participation the information picture became more complete, and literally every stroke of it found a response. We look forward to continued fruitful cooperation in the coming year.
We wish you to celebrate New Year in a cheerful mood! May warmth and comfort reign in your home, may your family and friends always delight you, may health be surely strong like the armor of the Fatherland! We wish you in the upcoming 2018 well-being, success, material wealth, spiritual warmth, numerous reasons for joy.
Together we managed to become one big team, the "Military Review" team. This is a team that is strong like-minded people and ready for dialogue with opponents. Together, we already have hundreds of thousands, and this is without exaggeration the whole army, which is rooted for Russia, for the interests of the Russian-speaking people in the vast space from Finland to Israel, from Germany to Southeast Asia.
But these days our army, the army "IN", like any other, knows for sure that "war is war", and the New Year is on schedule!
Happy new year friends! With new victories! With new successes!
We will not object if you consider all this toast and moderately touch)).