After a statement that Chinese tankers were pumping oil into the tankers of North Korea, the "democratic" media announced that Russia was doing the same. So, in the material
Reuters
With reference, of course, to unnamed sources of information, it is stated that Russia is violating the sanctions regime imposed by the UN against the DPRK.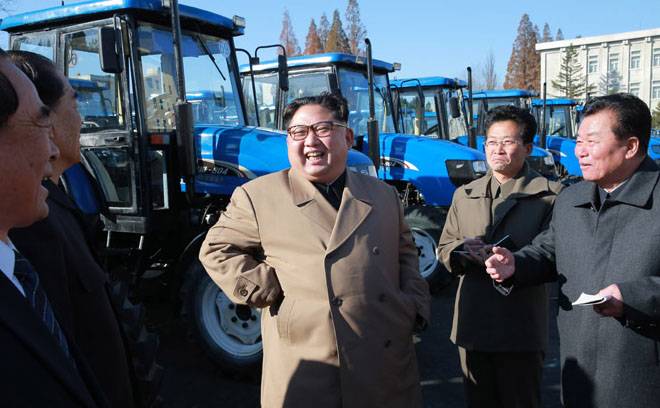 As in the "Chinese" case, it is stated that Russia fills North Korea's tankers in neutral waters, then these ships deliver fuel to the north of the Korean Peninsula.
The unnamed source of the Reuters news agency refers to satellite imagery, which "is at the disposal of the source, but it cannot demonstrate them, since they are secret."
If such pictures are available to the source, does this mean that they can be seen, under the flag of which state are the very tankers that allegedly pour fuel into the ships of North Korea?
A few days ago, China, in response to allegations against itself, stated that the statements about the transfer of oil for the needs of the DPRK do not correspond to reality. And everything ... "Sources" were silent.
Recall that earlier in the Western media published information that in the DPRK, Ukraine supplied rocket engines. According to experts, this was the possible reason for the sharp jump in the development of the North Korean missile program.