The Russian ambassador to the United States, Anatoly Antonov, commented on the intention of the Washington authorities to rename the street on which the Russian Federation's diplomatic mission is located in Boris Nemtsov Street. According to Antonov, this is an internal US affair. From the interview with the Russian Ambassador to the TV channel
Rtvi
:
It is up to the American authorities to decide where, when, and in honor of anyone to name a particular square, this or that street (...). We will accept any decision of the United States to that effect. The main thing is that such a decision should pursue noble goals, and not be taken in the peak of the Russian Federation.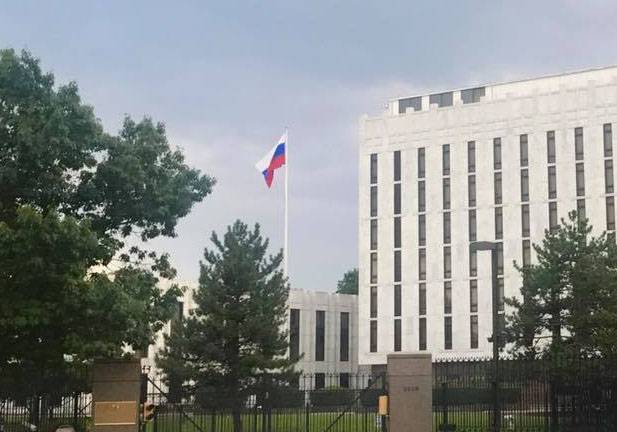 After that, Anatoly Antonov was asked what personal emotions he would have while working at the embassy on Boris Nemtsov Street. The Russian ambassador to the United States replied that he would not experience any emotions.
Ambassador:
I will not have any emotions. As I worked, as my comrades worked, so we will work.
Recall that earlier in Russia it was proposed to take "retaliatory" measures in case of renaming the street of the Russian embassy in the American capital to Boris Nemtsov Plaza. Response options are reduced to changing the geographical name associated with the location of the American diplomatic mission in the Russian Federation: in particular, renaming in the "Hiroshima and Nagasaki square" or in the "street memory of the genocide of the indigenous peoples of America."