Syrian soldiers voiced information that a whole arsenal of anti-tank grenade launchers and rocket complexes was found at bases previously controlled by terrorists. One of the largest warehouses was discovered on the eve in the area of ​​the formerly liberated from the militants of the so-called "Islamic state" (* forbidden in the Russian Federation) the city of Abu-Kemal. According to the portal
AMN
, Militants in a hurry threw dozens of units
weapons
and numerous ammunition. It is noted that in service there is a marking of the countries of Eastern Europe.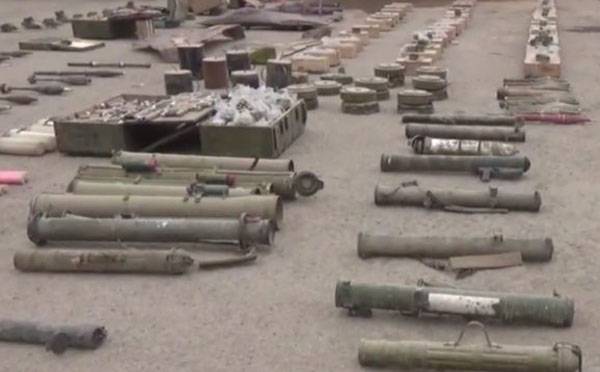 Against this background, official Damascus sent an appeal to the UN Secretary General and the Security Council indicating the facts of support by the United States of America representatives of terrorist groups.
Fragment of the text:
Washington's goal is to smash the Syrian government army and destroy Syria's statehood with the hands of terrorists.
The letter is accompanied by materials on how Syrian intelligence established the facts of the repeated export of the US Army
aviation
ISIS field commanders * from hazardous areas. Recall that on the eve of the information on the export of Igil leaders from the province of Deir ez-Zor in the direction of Haseke, the Syrian news agency SANA published.
Also, the letter reflects the data on the arrival of the column of militants from the training camp Al-Tanf (there is also an American military base) in the Eastern Guta (a suburb of Damascus).
Should we expect prompt response to this letter from the United Nations, is a separate question.