Greek media reported that the Turkish secret services have expressed suspicions against the patriarch of Constantinople, Bartholomew. It is alleged that Bartholomew has contacts with the so-called "Gulenists" - those who support the Islamic preacher Fethullah Gulen. Ankara considers Gulen to be the organizer of the coup attempt in the country in 2016.
In addition, the Turkish secret services say they are suspicious of the Christian high priest of Turkey in connection with the Central Intelligence Agency.
In the Greek media it is noted that everything began with the publication in the Turkish newspaper "Aydinlyk", where it was stated that the CIA officers who knew about the upcoming coup d'etat, warned Bartholomew. Literally three hours before the beginning of the bloody drama in Turkey, the Patriarch of Constantinople left Istanbul, going to Slovakia.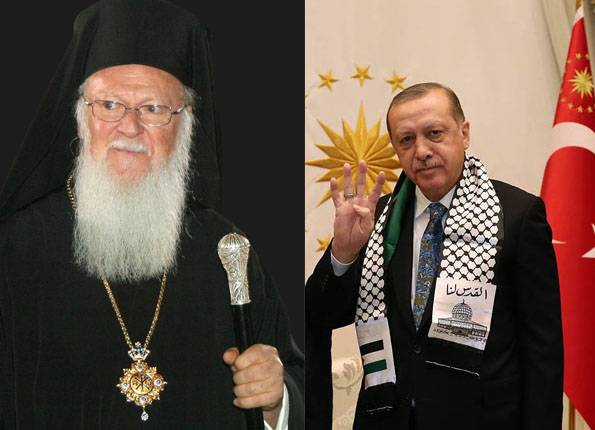 In Greece, accusations against Bartholomew are called directed attacks, noting that the Christian flock of Turkey suffers from this. It was added that now the fate of the patriarch depends on "the mood of the Erdogan regime, which can not stop either in front of the clergy or in front of thousands of Christian believers." At the same time, Erdogan's own policy is called "an attempt to revive Ottomanism".