The official website of the US Department of Defense reports that on the basis of the concluded contract, American air-to-air missiles will be delivered to Poland. It is stated that Raytheon will be engaged in the production of weapons of this type for Poland. We are talking about AIM-120 AMRAAM all-weather medium-range guided missiles, which were adopted by the United States in 1991 year.
The Pentagon's press service reports that similar missiles up to 2020 will be implemented in other countries. The final list is as follows: Spain, Romania, Republic of Korea, Indonesia, Japan, Morocco, Turkey, Qatar and Bahrain. Plus mentioned Poland. All of these countries (according to some, with the exception of Qatar) are already among the operators of these American missiles. The total amount of contracts is more than 0,6 billion dollars.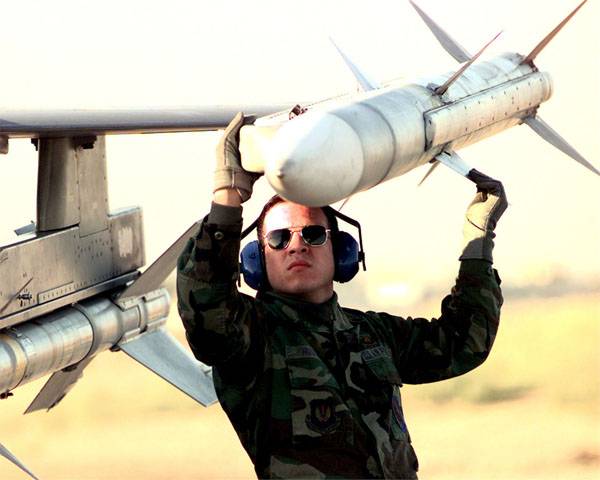 AIM-120 AMRAAM missiles were previously used during military operations in Iraq and Yugoslavia. At the same time, the case of the so-called friendly fire of the US Air Force is also known. In 1994, in Iraq, the F-15 struck an erroneous blow to the American UH-60 Black Hawk helicopter.
In the materials of a number of Western media, it is noted that in fact we are talking about air-to-air missiles, which will by no means come out of production today. These are rockets, which are actually trying to profitably write off the Pentagon for themselves, selling them to third countries.