The command of the so-called American coalition has published data on the number of strikes inflicted in Syria, and on the number of civilian casualties resulting from "erroneous strikes." It was announced that in total, the militants had inflicted about 2014 thousands of blows since 28,5, while 1799 civilians were killed.
The headquarters of the operation reports that "investigations into the deaths of civilians are being conducted." If you believe the representatives of the Pentagon, the investigation was completed on 817 facts. The outcome of such "investigations" is usually the recognition that a blow to civilians was really dealt
aviation
the American coalition, while not one of the pilots who inflicted such strikes actually bears any responsibility. There is no need to talk about the initiation of criminal cases.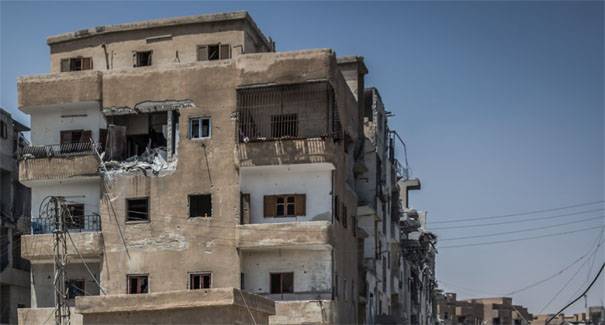 It is noteworthy that the conversations of so-called international human rights defenders about the commission of war crimes by the US military in Syria and Iraq abate rather quickly. Usually, everything is limited to statements that the Pentagon should conduct an investigation. And the Pentagon is conducting an investigation ... Such that the main reason for the death of civilians is declared "the proximity of the presence of civilians with the objects of terrorists during the striking."
But criminal cases in the United States are initiated with lightning speed if any of the Americans themselves tries to report war crimes by the United States Armed Forces. The Bradley Manning affair is one example.