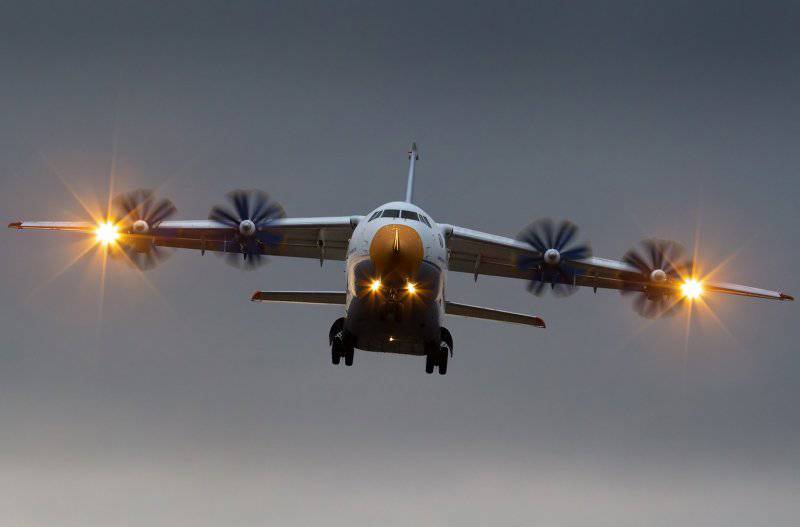 Ukraine and Russia have agreed to jointly produce the An-70 military transport aircraft, the London weekly Jaynes Defense Weekly reported.
The agreement was reached between the Ukrainian concern "Antonov" and the Russian United Aircraft Building Corporation (UAC), writes the publication with reference to the chief designer of "Antonov" Dmitry Kivu.
On the Russian side, Voronezh will take part in the production of An-70
aviation
Aircraft Engineering Association (VASO), although earlier there were reports that Ulyanovsk Aviastar-SP or Samara Aviakor would be producers of An-70.
The Ukrainian side will manufacture and supply the wing and the engine to Russia, while the Russian enterprise will manufacture the airframe, the fuselage and carry out the final assembly of the aircraft.
The An-70 military vehicle is part of the Moscow 2020 rearmament program, and the Russian Ministry of Defense plans to acquire 60 aircraft of this type.
Ukraine as part of its 5-year procurement program in 2012-2017. will acquire two An-70, which will be delivered in 2014 year.
Russia and Ukraine continue to work on the aircraft, which has been modernized since the start of this project in the 80-ies in the era of the USSR. The final stage of flight tests of the An-2012 is planned for the middle of 70.
Financial parameters of this project are not disclosed, the newspaper notes. At the same time, by the year 2013 Russia allocated for An-70 2,4 billion rubles (816 million dollars), and Ukraine - 480 million hryvnias (89 million dollars). In general, the An-70 project is estimated at over 1,5 billion dollars.