Russian President Vladimir Putin signed a law ratifying the agreement between Russia and Syria to expand the logistics center of the Russian Navy near the port of Tartus and actually turn it into a full-fledged naval base. The document, adopted by the State Duma 21 December and approved by the Federation Council 26 December, was published in a single
portal
legal information.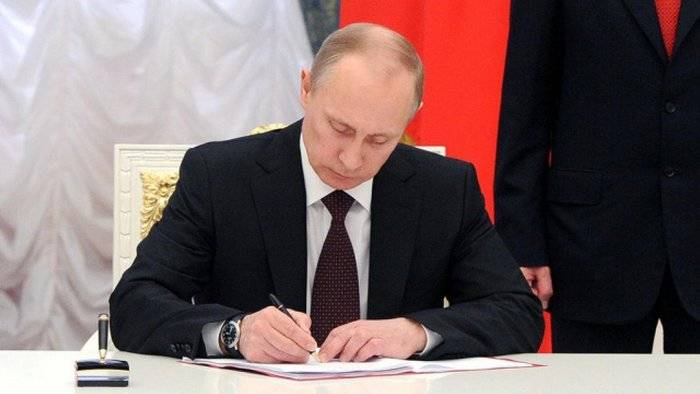 According to the document, the Russian military naval vessels, including nuclear cruisers, will be able to enter the internal waters and ports of Syria. Syria transfers to Russia for free use for the entire term of the agreement (49 years with the possibility of automatic renewal for periods of 25 years) land, water areas and a number of real estate objects. The location of the point of logistics, its personnel and crew members have the privileges and immunity under the jurisdiction of the Russian side. In addition, the personnel of the point, as well as contractors can freely cross the border of Syria and are not subject to inspection by the border and customs authorities of the SAR.
The agreement grants Russia the right to hold up to 11 warships, including ships with nuclear power plants at the MTO point of the Russian Navy at the same time.
Representatives of the Syrian authorities can not visit the place of deployment of the logistics point of the Russian Navy without the consent of its commander. The agreement also provides that vehicles, ships and aircraft of the base in Tartus are inviolable, enjoy immunity from inspection, search, requisition, arrest and other coercive measures. All property items MTO is also inviolable.
The external protection of the borders of places of deployment of the logistics center is carried out by the forces and means of the Syrian side, while the protection of the external maritime borders and the air defense of the point, the internal protection and maintenance of law and order are carried out by the forces and means of the Russian side.