Tank
units of the Baltic Army Corps
fleet
carried out control firing with high-explosive bombs on the manpower and armored vehicles of a conventional enemy at the Pravdinsky training ground in the Kaliningrad region, reports
press office
Western District.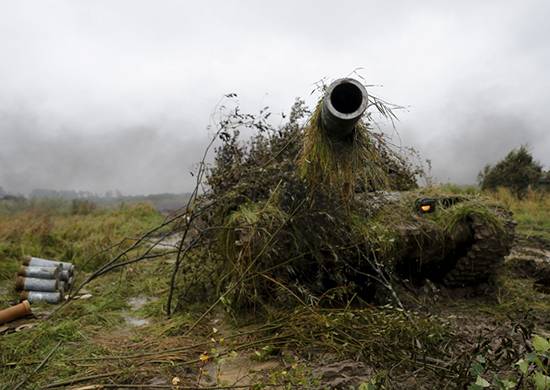 The shots were made from T-72 tank guns with a regular 125-mm projectile with a move at the targets that appear and move. In addition, the shooting was also carried out on air targets from a large-caliber machine gun "Cliff" mounted on armored vehicles. The average distance to the targets was about 2000 meters, the firing distance in motion was 700 meters,
says release.
It is reported that "targets imitating tanks and other armored vehicles of a conditional enemy appeared only for 60 seconds, which required tankers to react instantly and accurately when fired." The defeat of the objectives was complicated by the constant change of the target situation.
During the shooting, the crews spent around 200 projectiles.
"Also during the combat training activities, the mechanics of the T-72 tanks performed tank driving exercises on difficult, rugged terrain, overcoming natural and man-made obstacles," added the district.
In total, about 400 military personnel and more than 30 units of equipment were involved in the event.