The ineffectiveness of the investigation conducted by the special prosecutor Robert Muller about a possible collusion of the Republicans with the representatives of the Russian Federation puts Washington in a bad light, reports
TASS
Statement by US President Donald Trump.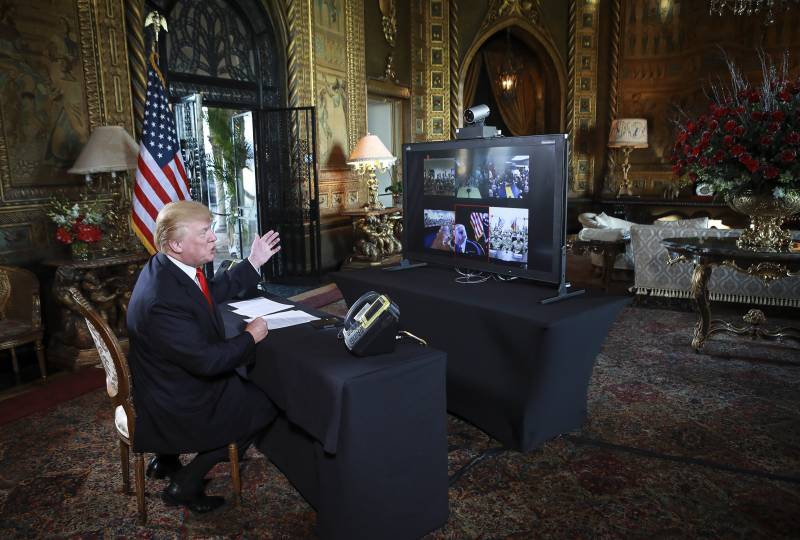 According to The New York Times, Trump "during the 30-minute interview, 16 once said that Muller did not reveal any evidence of collusion."
It puts the country in a bad light. The sooner they figure it out, the better it will be for the country
declared the president.
Recall that the FBI, as well as the intelligence committees of the Senate and House of Representatives, conduct trials about the interference attributed to Moscow in the American elections in 2016. In May, the US Department of Justice appointed former FBI Director Robert Muller as Special Prosecutor to conduct a separate independent investigation on a wide range of issues, including the collusion with Moscow attributed to the Trump team, aimed at his election as President of the United States.
Trump is confident that leading American media will change tone and help him win the election a second time.
I will win (in the 2020 election of the year) and will be re-elected for four years also because newspapers, television, all kinds of media will think that without me all their ratings will fly into the pipe,
he declared.
Therefore, they should let me win. Perhaps six months before the vote, they will just love me and ask me not to lose,
president added
In March, Trump called the newspaper The New York Times, as well as CNN, NBC, CBS and ABC, the enemies of the American people in connection with the regular publication of the latest "fake"
News
.