The United States constantly rejects accusations of Russia in support of IS. However, despite the fact that Washington has ceased to help the rebels fighting against Assad, he continues to support some groups operating near the borders of Jordan and Iraq, writes the journalist of the American magazine Newsweek Tom O'Connor. Article leads
InoTV
.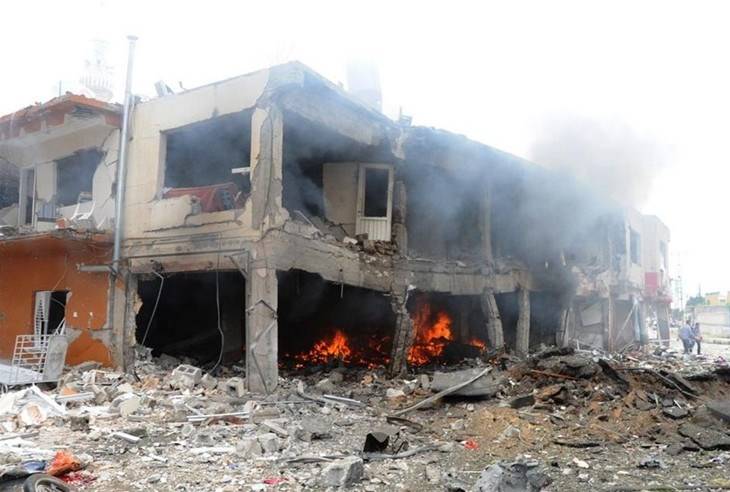 The United States is gathering IG fighters (the group is banned in the Russian Federation) to challenge the government of Bashar Assad, the author cites the head of the General Staff, Valery Gerasimov.
According to the general, the Americans "gathered 400 militants from the city of El-Shaddad, which is under the control of the Kurds."
In fact, they train there. They are actually IS, but after the work done with them, they repaint, take another name - "New Syrian Army" and others. Their task is to destabilize the situation.
- said Gerasimov.
In May, it was reported that American special forces were training insurgents at an Al-Tanf base, which the United States declared a "conflict settlement zone" and to which the Syrian troops and their allies were denied access, O'Connor reminded.
However, the SAR government did not recognize these restrictions, and considers the US military presence as illegal. Tensions between the two sides led to clashes between the pro-American coalition and government forces, both on the ground and in the air. The United States denied Russia accusations of cooperation with the IG and even scoffed at Moscow's attempts to prove it
- the journalist writes.
Meanwhile, in December, British experts prepared a report, according to which the USA "illegally handed over a huge number of
weapons
Syrian rebels ", and after their defeat it fell into the hands of the IG.
In addition, as reported by the BBC,
"There is evidence that the Syrian Democratic Forces made a deal with the aim of freeing hundreds of IS militants in October of this year"
the author concludes.