The party of 30 all-wheel drive KamAZ family "Mustang" entered the state defense order in the military units of the Central Military District, the press service of the district
Cars replenished the fleet of automotive equipment of military units of the 90th
tank
division stationed in the South Urals.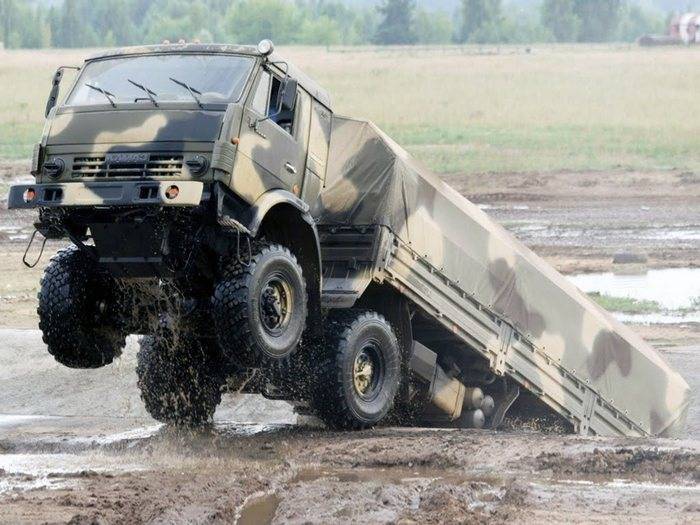 KamAZ-53501 "Mustang" is designed for the transport of military goods, personnel, artillery systems. It has a load capacity of 10 tons and is able to tow trailers up to 12 tons in off-road conditions.
The car received a more extended platform and has good all-terrain characteristics, overcomes a ford with a depth of 1,75 m and obstacles with a height of 0,6 m.
The use of "Mustangs" has reduced the time of delivery of personnel, goods for the troops in the performance of combat training tasks.
Earlier, in April, 2017 of the tank division received about 40 army trucks Ural-4320 of the last modification of the production of the Miass automobile plant.