Marine
aviation
The Russian Navy is stepping up efforts to modernize its potential, Major General Igor Kozhin, chief of naval aviation of the Russian Navy, said in an interview with the official press organ of the Russian Defense Ministry on the Krasnaya Zvezda newspaper. In the future, questions are being considered regarding the acceptance of Be-200 amphibious aircraft into the naval aviation.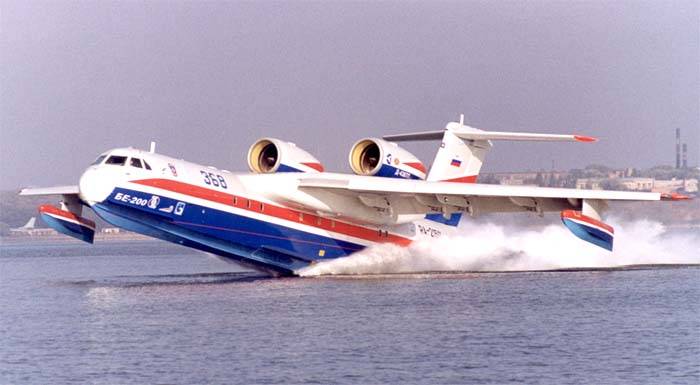 We are preparing to operate them as rescue and fire fighting aircraft.
- said Major General Igor Kozhin
In addition, we are planning to modernize new anti-amphibious aircraft Be-12
He also noted that special attention is paid to the training of specialists for the Russian Navy. In the center of combat use and retraining of the naval aviation crews of the Russian Navy in Yeisk during the period from 2017 to 2018, inclusively, it was planned to train more than 300 military personnel in the 50 training groups of central officer courses.
In recent years, almost the entire fleet of radio equipment used at aerodromes has been seriously updated. Also, on all existing aerodromes they changed the technical flight management system.
This year we are planning to adopt and to commission two airfields in the next - Chkalovsky and Severomorsk-1. They are completely renovated and adapted for naval aviation
- The commander of the naval naval aviation reported.