In Syria, the Armed Forces of the Russian Federation defeated terrorists on the distant approaches to the borders of our state, leads
Interfax
words of the Chief of the General Staff of the Armed Forces of the Russian Federation Valery Gerasimov.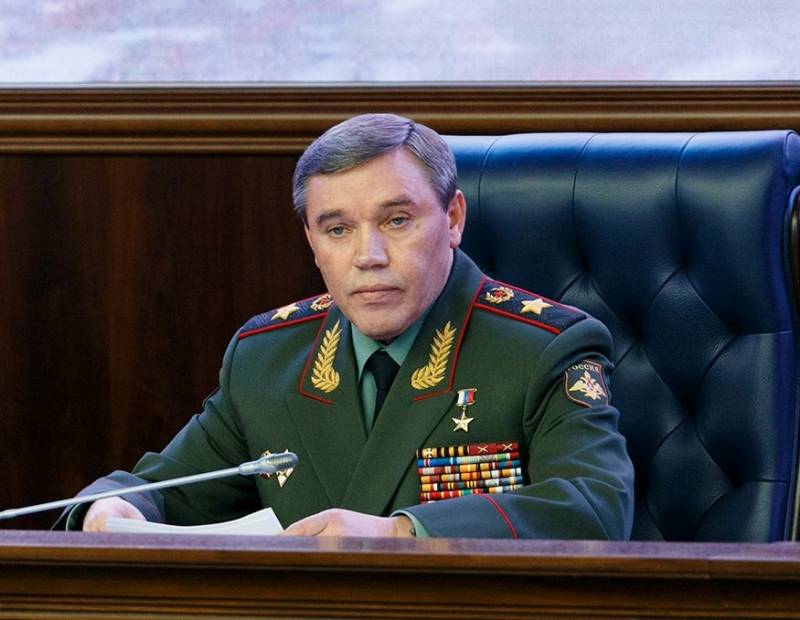 If we did not intervene in Syria, what would happen? Look, in 2015, a little more than 10 percent of the territory under government control remained. A month or two, and by the end of 2015, Syria would have been completely under ISIS (IG, the group is banned in the Russian Federation). Iraq - for the most part too. ISIS would continue to grow, spread to neighboring countries. Several thousand of our "tribesmen" went there to fight. We would have to face this force already in our territory. They would act in the Caucasus, in Central Asia, in the Volga region. There would be problems of much greater order. We broke the back of the ISIS in Syria. In fact, our Armed Forces defeated the enemy on the distant approaches to the borders of our state,
said Gerasimov in an interview with the newspaper "Red Star".
He noted that with the start of events in Syria, the General Staff was monitoring the situation.
We understood that in addition to terrorist actions, they (terrorists) also use tactics. At the head of these gangs were commanders specially trained by instructors from a number of countries in the Middle East and Western countries. There were former Iraqi army officers. They captured during the period during the hostilities, a large number of weapons and equipment of the Iraqi and Syrian armies. Alone
tanks
and they had up to 1500 armored vehicles. Plus, somewhere around 1200 guns and mortars. It was actually a regular army,
told the Chief of General Staff.
He also noted that "on 30 of September 2015, their (terrorists) had about 59 thousands in all formations in Syria. Plus, over the past 2 of the year, they managed to recruit more about 10 thousands. (...) But for these 2 years, according to our data, about 60 000 militants were actually destroyed, of which more than 2800 came from the Russian Federation. "
Our
aviation
with rather insignificant forces, it delivered 60-70 strikes daily against militants, infrastructure, and their bases. And during periods of high voltage - about 120-140 strokes per day. Only by such methods could the ridge of international terrorism in Syria be broken,
stressed Gerasimov.
The general noted that Russian President Vladimir Putin defined goals and tasks, was aware of the entire dynamics of the hostilities.
I usually report on the state of affairs and the implementation of tasks every morning and evening to the Minister of Defense, and he to the president. Once or twice a week, the minister reports to the president personally, presenting the necessary documents, maps, and video materials. Sometimes the Supreme Commander goes to me personally, sometimes with the Minister went to him for a report. The President defines the goals, objectives, he is aware of the entire dynamics of the fighting, and in every direction. And of course,
sets tasks for the future, said Gerasimov.