France has begun the process of updating its attack helicopters. According to the portal defence-blog.com, the French Air Force received from Airbus Helicopters the first modernized EC helicopter 665 Tiger.
The French Ministry of Defense ordered Airbus Helicopters to upgrade 36 Tiger attack helicopter modifications (Helicoptere d'Appuit et Protection) to HAD (Helicoptere d'Appui Destruction). The French Arms Procurement Agency (DGA) has completed the official procedure for adopting the first modernized Tiger and handed it over to the French Air Force.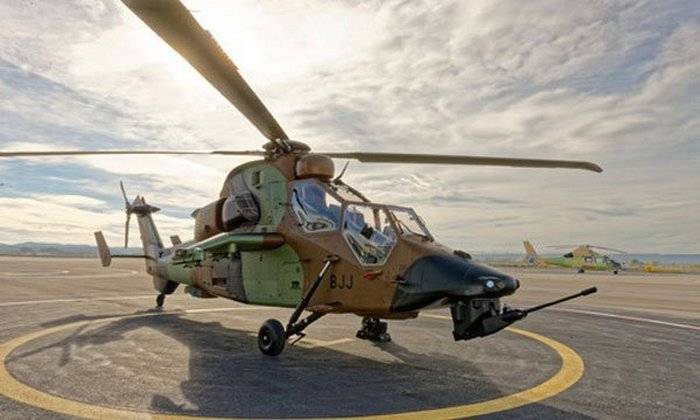 According to Airbus Helicopters, the helicopter received more than a hundred changes in the airframe and the 1500 order of new parts. In particular, when upgrading Tiger combat vehicles prior to HAD modification, they are equipped with new, more powerful engines. In addition, all the French "Tigers" will receive an updated laser targeting system that will allow them to use Hellfire II missiles.
EC 665 Tiger is a modern attack helicopter designed by the Franco-German consortium Eurocopter. Helicopters are made from 1991 year, but officially entered service with the French Air Force only in 2003 year. To date, more than 200 Tigers have been produced in various modifications that serve in the Air Forces of France, Germany, Spain and Australia, reports
"Warspot"