The ground-based missile defense system is aimed at protecting Japan and its citizens, will be controlled by Japan and does not pose a threat to Russia and other neighboring countries, said RIA
News
at the Japanese Foreign Ministry.
First of all, it is necessary to say that we refrain from commenting on the statements distributed through the media. As for the deployment of the Aegis Ashore missile defense system in Japan, the missile defense of our country is a purely defensive system aimed at protecting the lives and property of our citizens, and our country controls it, it does not pose a threat to Russia or other countries surrounded by Japan. The Japanese side reported this during the visit of Japanese Foreign Minister Taro Kono to Moscow in November during his meetings with Foreign Minister Sergey Lavrov.
- said the representative of the Foreign Ministry.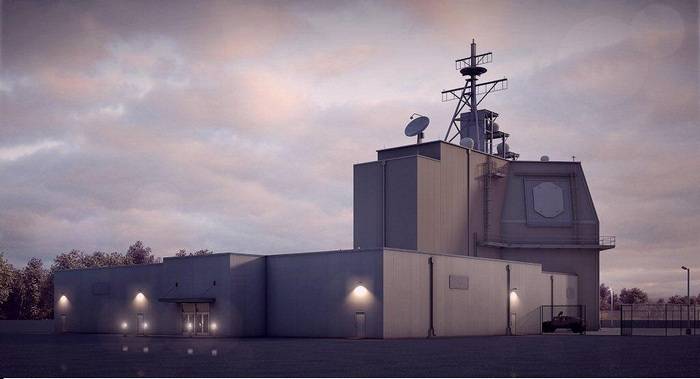 At the same time, the Foreign Ministry emphasizes that Japan still "intends to persistently conduct negotiations to determine the ownership of the four islands," as Kunashir, Iturup, Habomai and Shikotan are called in Japan, and "conclude a peace treaty with Russia."
On Thursday, Russian Foreign Ministry spokeswoman Maria Zakharova said that Japan's decision to deploy US missile defense systems would have a negative impact on the talks on a peace treaty between Moscow and Tokyo. She urged to take into account the fact that "the aforementioned complexes are equipped with universal launchers, which are also capable of using shock weapons." Zakharova stressed that this would mean the actual violation of the treaty on the elimination of medium and short-range missiles by the Americans with the assistance of Japan.
The government of Japan, 19 December, has decided to deploy Aegis Ashore's two US ground-based anti-missile defense systems on the territory of the country. They are planned to be deployed in Akita prefectures in the north of the country and in Yamaguchi in the south-west. It is understood that the radius of their actions will be able to cover the entire territory of the country. Each installation will cost Japan 100 billion yen (about 890 million dollars). Tokyo expects they will be commissioned before the 2023 year.