During the autumn draft, 134 thousand people were called up to the armed forces, among them 2,4 thousands of Crimeans, reports
RIA News
Post Lieutenant-General Yevgeny Burdinsky.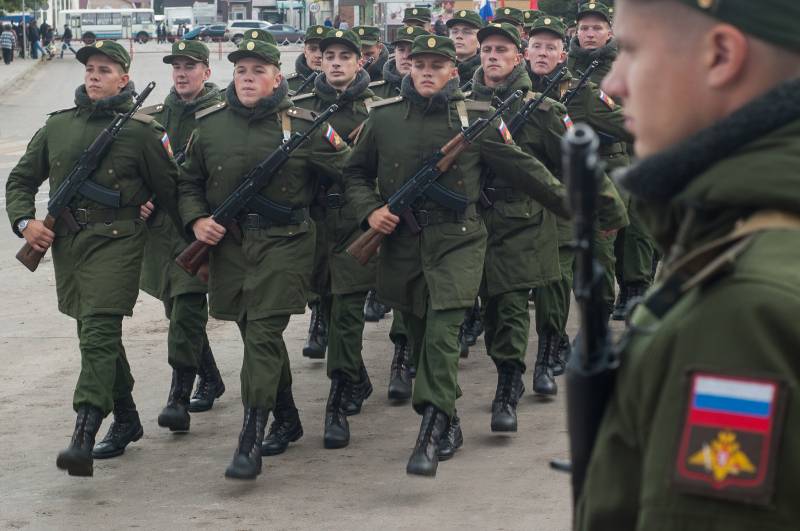 In the Armed Forces of the Russian Federation and other troops, military formations, thousands of people were called up and sent during this autumn 134 campaign. 2,4 thousands of them - Crimeans, whose call is held for the third year,
Burdinsky said in an interview with the newspaper "Red Star".
According to him, as before, "recruits with a higher education were given the choice: one-year conscription service or contract-two, and the most talented were offered to be selected for scientific companies where more than 700 people serve today."
On December 12, a dispatch to these units took place from the collection points of the subjects of the Russian Federation, and more than 350 recruits with higher education diplomas will serve the interests of military science,
noted the general.
He added that sports companies were replenished during the draft: in the fall, "180 people were sent to these units."
Every year the number of draft dodgers from military service falls. This is "the result of serious work ..., which is carried out with young people at all levels," said Burdinsky.