Assistant to the President of Azerbaijan on socio-political issues Ali Hasanov in an interview with the Israeli newspaper
The Jerusalem Post
stated that the official authorities of the republic are ready for some concessions on the issue of Nagorno-Karabakh. Hasanov mentioned the possibility of granting broad autonomy to Nagorno-Karabakh within Azerbaijan, as well as full provision of the population, regardless of its ethnicity, to resolve the conflict as such concessions.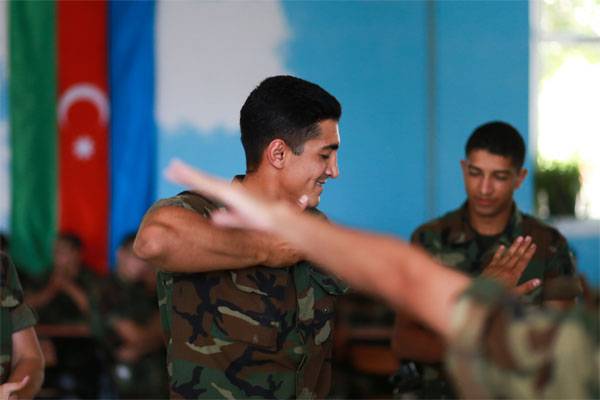 At the same time, Hasanov noted that the position of official Baku on the issue of the permanent withdrawal of Armenian troops from the territory of Nagorno-Karabakh remains unchanged. Hasanov calls these troops occupational.
From the statement of the adviser to the President of Azerbaijan:
The occupation troops of Armenia must unconditionally leave the territory of Azerbaijan, the territorial integrity and sovereignty of the country must be restored, and the internally displaced persons must return to their lands. Our position is that it is impossible to create a state on the territory of another state recognized on the basis of international law, and also to commit violence on ethnic or religious grounds, using
weapon
to achieve these goals.
Against this background, information appears in the Azerbaijani press that the Armenian side violated the ceasefire by shooting at Azerbaijani territory. The usual response from Armenia was the publication in the Armenian media, claiming that the soldiers of the armed forces of Azerbaijan were the first to fire.