The command of the Armed Forces of Ukraine issued an order to conduct exercises using the army
aviation
directly in the ATO zone. Despite the fact that the territory of Donbass, where the armed conflict continues, the government is no longer officially designated the zone of "anti-terrorist operation" in the documents, the abbreviation "ATO" still appears in the reports of the Ukrainian power structures.
Helicopter exercises are held in the coastal zone of the Azov Sea. On the TV channel TSN it is reported that the height of the flights of rotary-wing machines is extremely low "because of the threat of a strike from the ground by sabotage and reconnaissance groups using MANPADS."
The legend of the exercise is reported by the officer of the Armed Forces of Ukraine Oleg Gulyak:
A target the size of a boat has been made, that is, the sabotage division is trying to land on our coast. Information received from observers that small targets were detected.
At the same time, the commander of the "ATO" forces, Mikhail Zabrodsky, states that the main part of the exercises using army aviation is related to sanitary flights to evacuate conditional wounded and other transportation tasks.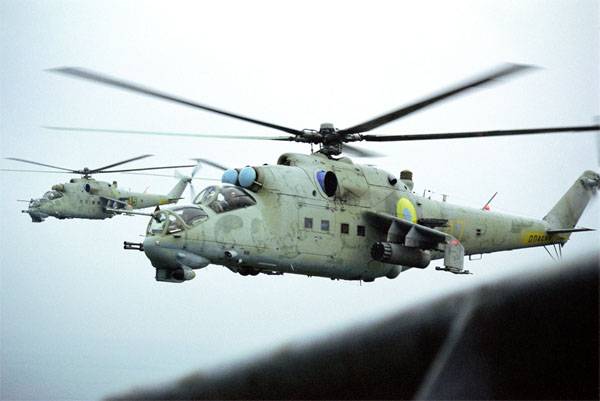 It is reported that during the training operations involved helicopters Mi-8 and Mi-24.
Recall that officially in the Donbass announced the so-called "New Year's truce."