Christmas at the front ...
Memories of soldiers and officers of the Russian army on the fronts of the First World War contain responses that even in the conditions of front-line life, soldiers did not forget about this Holy Feast.
We tried to find an opportunity and get a forest spruce or at least a few fir branches - and, setting them in a dugout or in a dugout, move closer to a peaceful atmosphere and plunge into the atmosphere of the Holiday.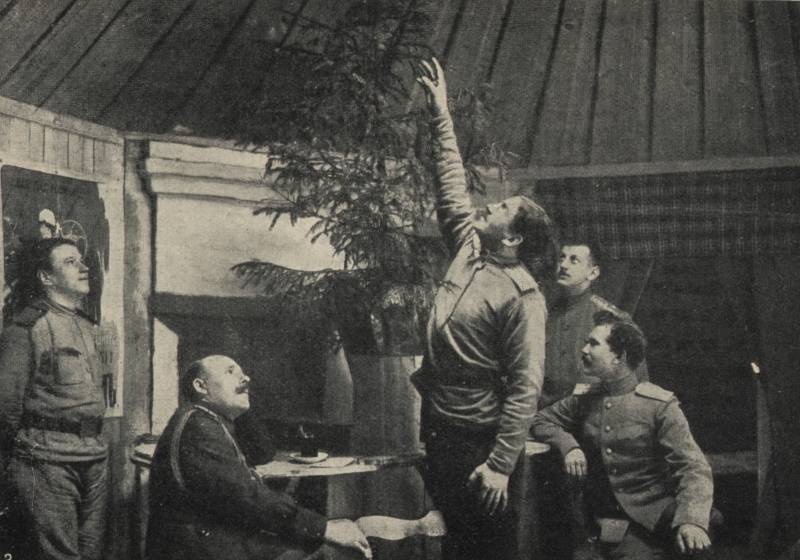 Christmas tree in the dugout. 1916 year. Pictures of war. M., 1917
Moreover, even a stay in the territory of an enemy state did not in any way affect this tradition. As we see below - in the picture of a cavalry officer - a participant in a campaign in East Prussia. The autumn (Second) campaign in East Prussia 1914 ended successfully, and the troops of the North-Western Front met their first military Christmas in Germany.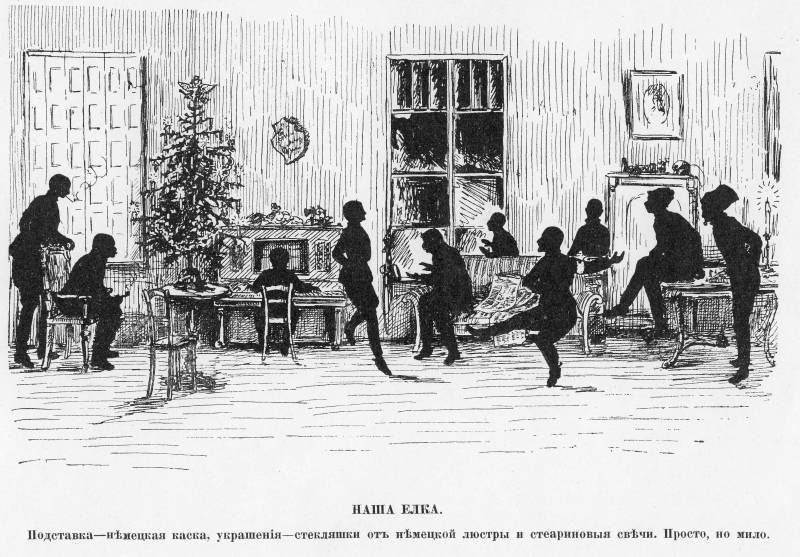 Lisovsky M. Silhouettes of War. 1914 - 1915. Drawings of the participant. Album 2. Pg., 1916
And the holiday trees were installed not only in the officers dugouts or dugouts. In the photo below we see the soldier's tree.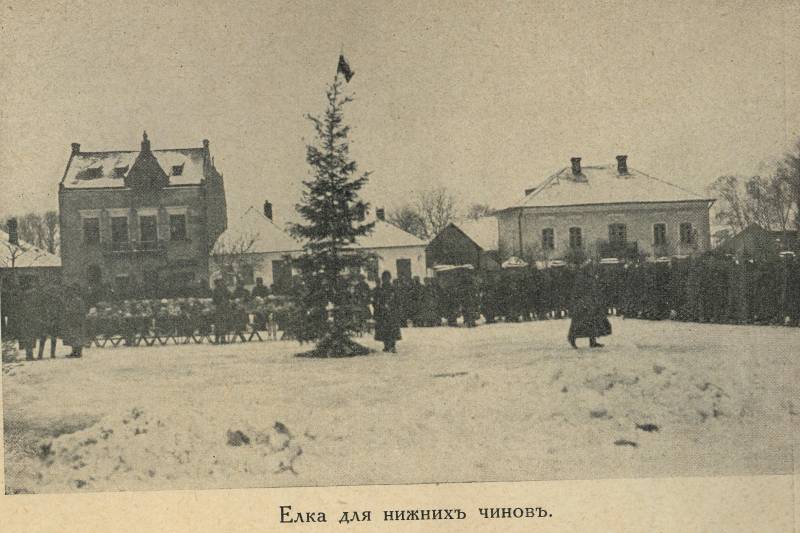 Pictures of war. M., 1917
But the tragic vicissitudes of the war could have made Christmas morning the same as in the illustration below - and then the Russian heroes would sleep forever surrounded by mighty spruce trees and pines.
Chronicle of the war 1914 of the year. No. 19.
Christmas prayer could be held both in the temple and in the position.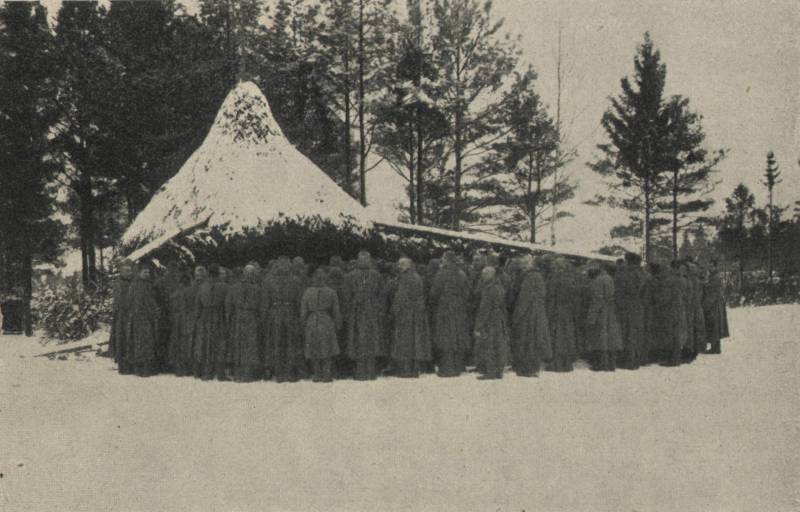 Regimental Church. Pictures of war. M., 1917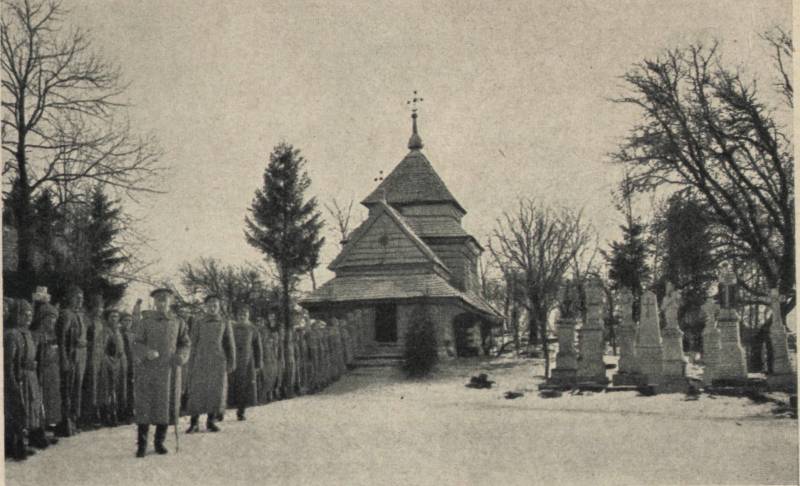 At the church. Pictures of war. M., 1917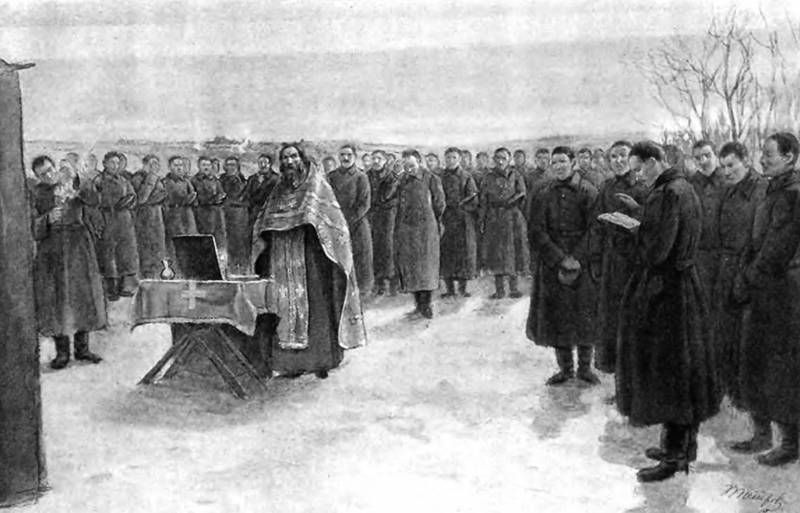 Christmas prayer on the position. Fig. Hood N. Petrova. Annals of the 14 War of the Year No. 19.
Russian soldiers and officers, if possible, rested on this holy day.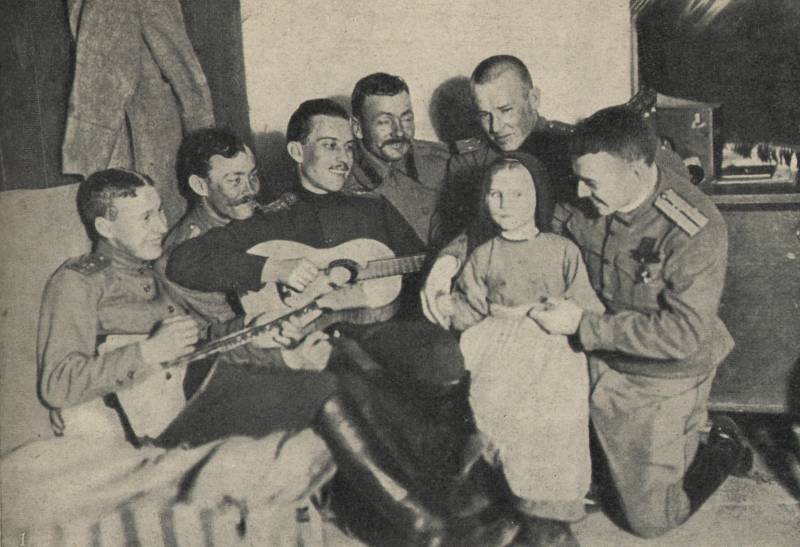 Pictures of war. M., 1917
And the interesting custom was the "Christmas divination". So, in the photo below, the soldiers in positions "for happiness" wonders parrot.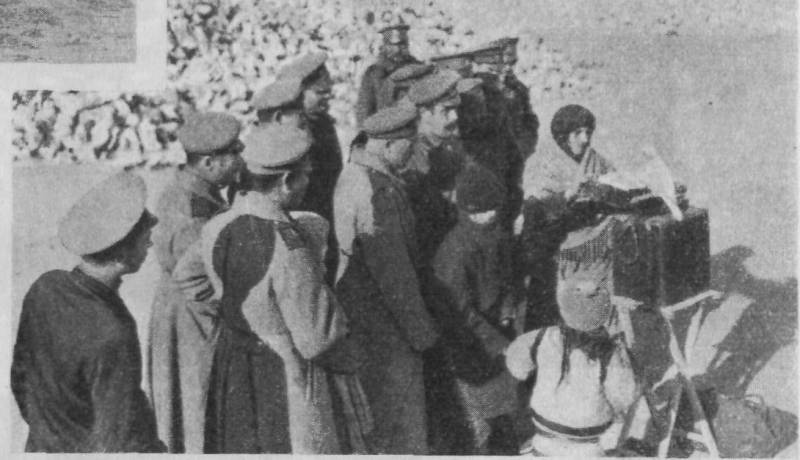 Niva. 1914. No. 51.
And on the next photo "soldier's happiness" pulls out a dove.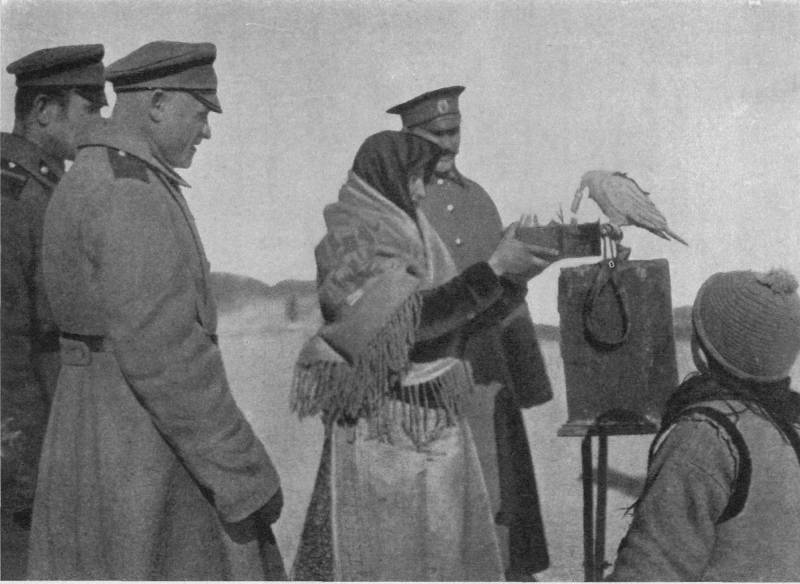 The great war in the images and paintings. Issue 5. M., 1915.
And, of course, an important element of the celebration were Christmas presents - and the fighters were waiting for them with impatience: from relatives and close friends, public organizations and individuals.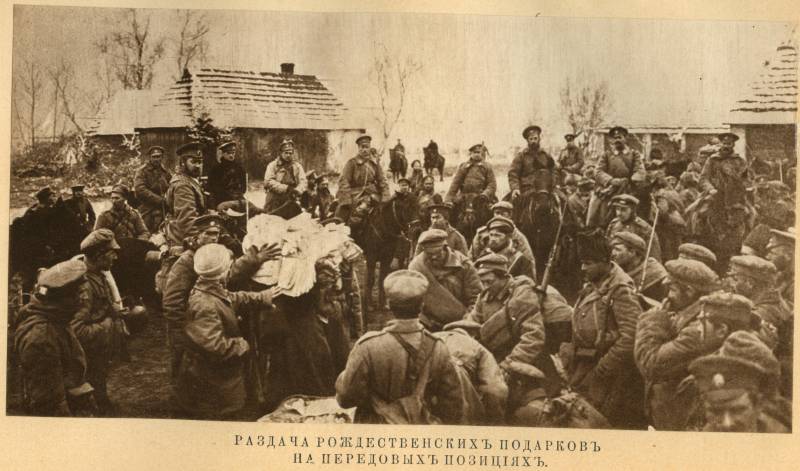 Great struggle of nations. Issue 4. M., 1915.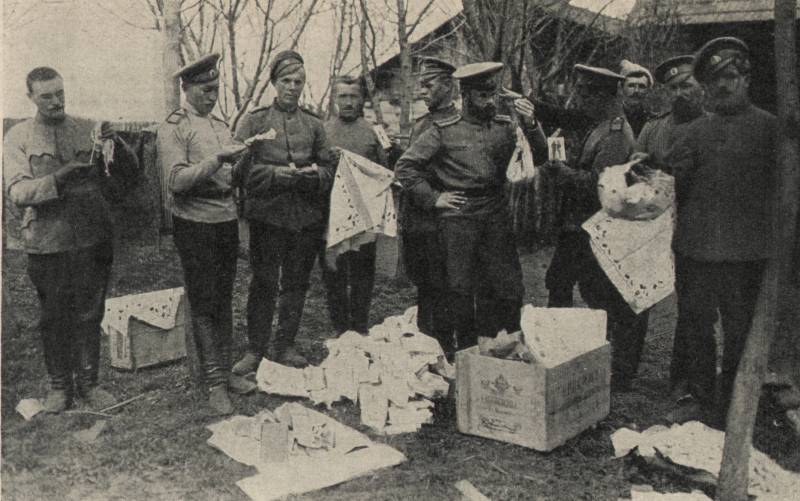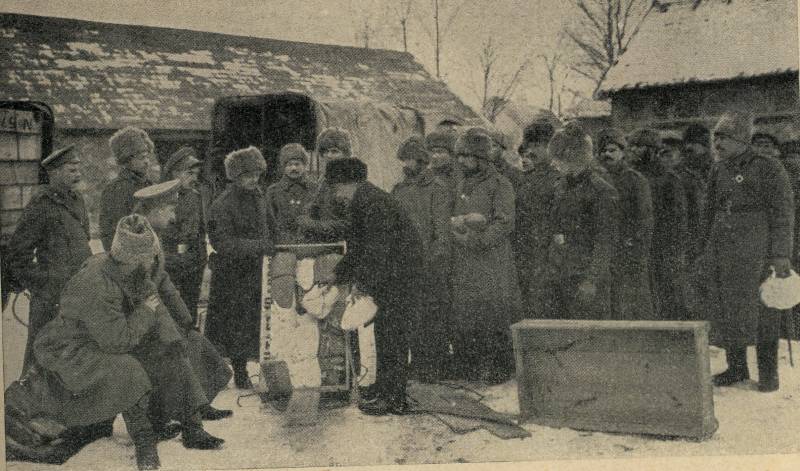 Distribution of gifts to soldiers. Pictures of war. M., 1917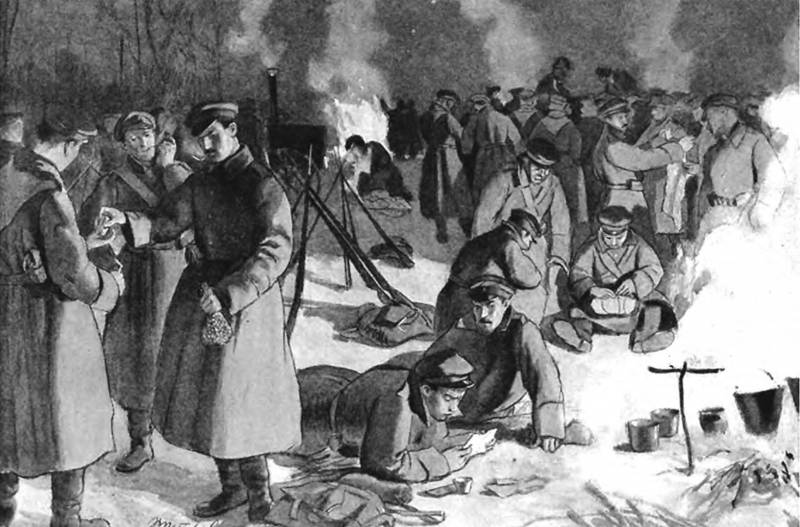 Parsing Christmas gifts in positions. Fig. Hood N. Petrova. Annals of the 14 War of the Year No. 19.
All this made it possible to at least a little forget about the severity of the war, to touch the mysteries of one of the greatest Christian holidays and to feel a little happier.
And in conclusion, we present (in the original) the lines of the beautiful poem by Sergei Mikheev, which was published in Niva (1914. No. 51. C. 996.) And devoted to the threshold of the Nativity of Christ - Christmas Eve.