The head of the Security Service of Ukraine, Vasily Gritsak, said that Ukraine did not turn over a witness in the case of the Malaysian Boeing to the Donbas republics (ORDLO in the Ukrainian version). We are talking about a man who was included in the lists for the exchange of prisoners. Recall that the first stage of the exchange took place on the eve. 74 people were transferred to Ukraine and 75 out of 306 declared to the Donbass republics.
Interfax
quotes Mr. Gritsak's statement:
The side of ORDLO (Separate areas of the Donetsk and Lugansk regions) declared a man who actually comes as a witness in the case of the Malaysian "Boeing". Of course, we did not give this person away. He stayed with us. We could not do this under any circumstances.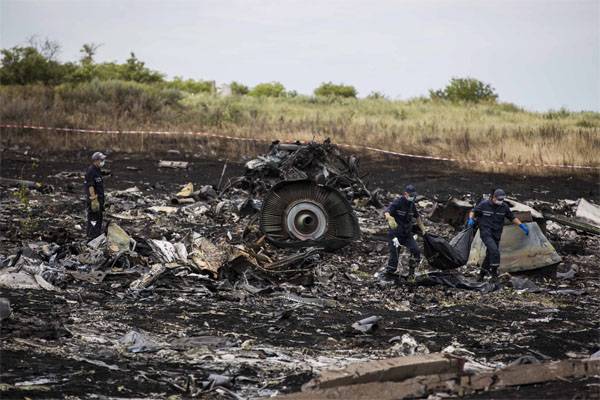 Recall that the plane of Malaysian airlines crashed in July 2014, near the village of Hrabovo in the Donbas. Then 298 people died. The Ukrainian side is trying to blame the DPR militia and the "Russian military" for attacking the plane using the Buk air defense system. At the same time, the Ukrainian Buk air defense missile system was at that moment in the area from which a blow to the Boeing was delivered.
Moreover, the Ukrainian side for three and a half years of the investigation did not answer the most important questions: who ordered to carry out a passenger plane over the epicenter of hostilities, where dispatchers from Dnepropetrovsk, who were "conducting" the plane, did the calculation of the "Bukov" APU in the region striking a plane?