The Indian Defense Ministry has announced a shortage of people in the army. According to the portal indiatimes.com, according to the head of the Indian Defense Ministry, Nirmala Sitharaman, the ground forces, the Air Force and the Indian Navy are deficient in almost 60 000 military personnel.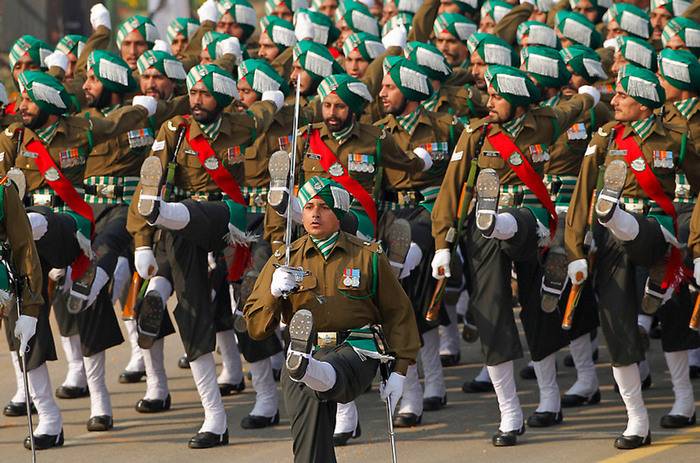 In India, there is no compulsory military service, but military service is considered to be very honorable. Any recruitment of recruits takes place with a "full house" and a high competition for a vacant seat. However, the situation is exactly the opposite with qualified military personnel.
The biggest problem for the Indian army is an acute shortage of officers. Today, 9259 officers and more than 50 sergeant and rank and file positions remain vacant in the troops. Of which on
navy
the shortage of personnel is estimated at more than 16 people; in the air force - 000 soldiers.
To date, the Indian army has about 1,23 million military personnel with a full strength of almost 1,3 million people. Another order of a million people are in reserve. In terms of army size and military strength index, India is among the top five world leaders, reports
"Warspot"
.