New Army Regiment
aviation
in the Smolensk region, they will be fully equipped with Ka-52 Alligator helicopters in January 2018, the press service of the Western Military District (ZVO) said.
Pilots will perform control flights, after which in January 2018 of the year they [Ka-52 helicopters] will be relocated to a separate helicopter regiment stationed in the Smolensk region
- reported in the district. All pilots of the newly formed regiment were retrained at the 344-th center of combat use and retraining of the flight personnel of the army aviation (Torzhok).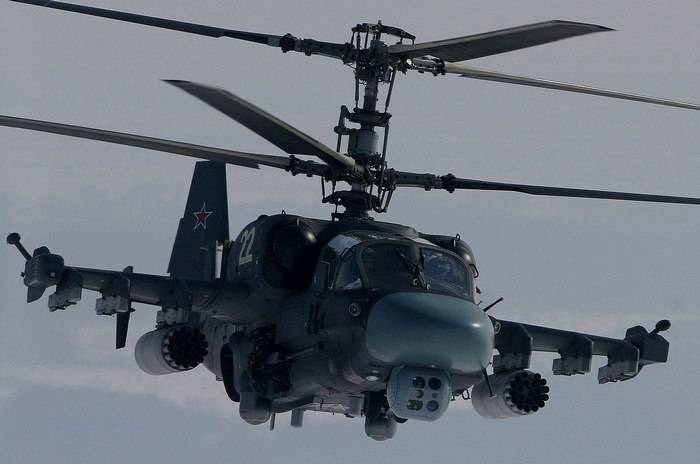 The district said that the transfer of eight helicopters from the factory to the Ostrov airfield in the Pskov region has now been completed, reports TASS.
After final assembly, the helicopters will undergo a comprehensive inspection of all systems, electronic equipment, engine operation
- noted in the district.
Ka-52 "Alligator" - a multi-purpose all-weather double combat helicopter, which is a further development of the model of the Ka-50 "Black Shark" helicopter. It is designed to solve a wide range of combat missions day and night at any time of the year with the use of all means of destruction.