The Ukrainian ministry, called the "Ministry for Temporarily Occupied Territories", is trying to make claims to foreign car companies and Crimeans who acquire these cars for use. According to the representatives of the ministry, "cases of the use of foreign automobile brands have been identified" in Crimea, which "violates the sanctions regime".
From the material of the press service of the Ministry, which is provided by the Ukrainian portal
UaProm
:
The facts of the use of the following brands were recorded: Nissan, Toyota, Peugeot, Mitsubishi, Kia Motors, Volkswagen, Mercedes-Benz, Audi, Skoda, Isuzu, Bayerische Motoren Werke AG (BMW), Renault, Lexus. Dealer centers located in the temporarily occupied territory of Ukraine, provide customers with a full range of services, including the sale of vehicles, specified brands, the execution of relevant documents, the maintenance of vehicles, the sale of original spare parts, warranty work, and the like.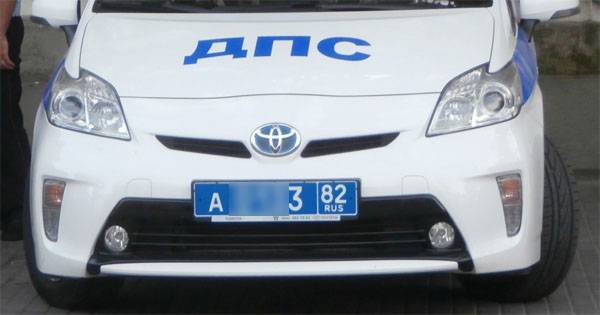 Thus, the Ukrainian ministry is trying to make claims to Japanese, German, French, Czech, Korean and other businesses.
It was stated that after the detected cases of "illegal" use of car brands in Crimea, the Ukrainian ministry turned to certain "relevant authorities" with a statement about the need to take measures aimed at "protecting the state sovereignty of Ukraine". About which bodies should now respond to the statement, not reported. Will Ukraine take sanctions measures against Japan, Germany, France and South Korea?