"Minsk-2" may be reanimated, for this the West must force the Ukrainian authorities to fulfill their obligations, reports
RIA News
statement by the head of the DPR Alexander Zakharchenko.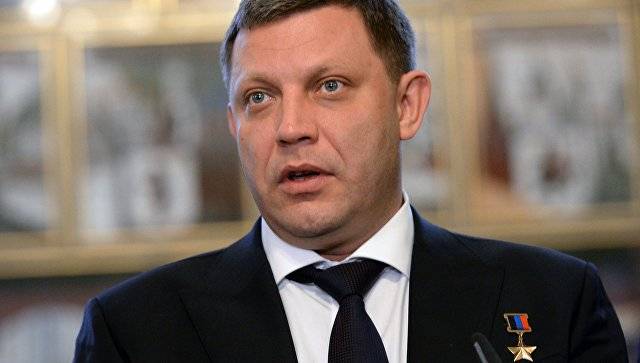 Earlier, the Minister of Internal Affairs of Ukraine Arsen Avakov said that the Minsk agreement to resolve the situation in the Donbass has exhausted itself, instead of them should be signed new agreements.
Today, Minsk is the only thing that must be observed, and that platform, which can still be reanimated, if you force Ukraine to observe "Minsk." And it can make either the United States or Europe. If they force Ukraine to execute "Minsk", the results will be immediately visible,
said the head of the Donetsk Republic in the local TV channel.
According to him, Donetsk is in compliance with the Minsk agreements, but Kiev "can comply, it may not comply."
They do not need a truce. They are "Minsk" - a bone in the throat, and as long as that bone is there, I believe that "Minsk" is needed,
Zakharchenko added.
He stressed that "negotiations should be conducted, and these are the only negotiations that can stop this war."