Pakistani Air Force got a new base. According to the portal quwa.org, an official opening ceremony of the same name military base for the Pakistan Air Force took place not far from the city of Bholari (Sind province).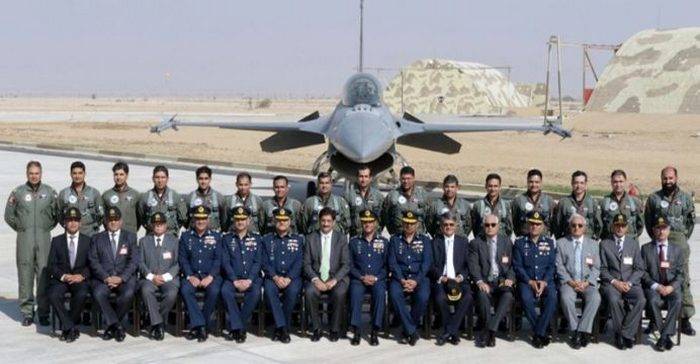 The construction of the PAF Bholari airbase took exactly two years. The Pakistan Defense Ministry said the new military facility will play a key role in guarding the Sino-Pakistan economic corridor. In addition, due to the successful location of the Pakistan Air Force base, they will be able to support ground forces, participate in military operations
fleet
, and also monitor the movements of Indian troops at the border.
JF-17 Thunder fighters of the Sino-Pakistani development will be based on PAF Bholari, in addition, the deployment of one or more squadrons armed with F-16 fighters is being considered.
Pakistani air forces were created in 1947 year and actively participated in the wars with India, and during the Afghan war they intercepted Soviet and Afghan aircraft that invaded the airspace of the country. To date, the basis of the Pakistan Air Force is American and Chinese aircraft, reports
"Warspot"